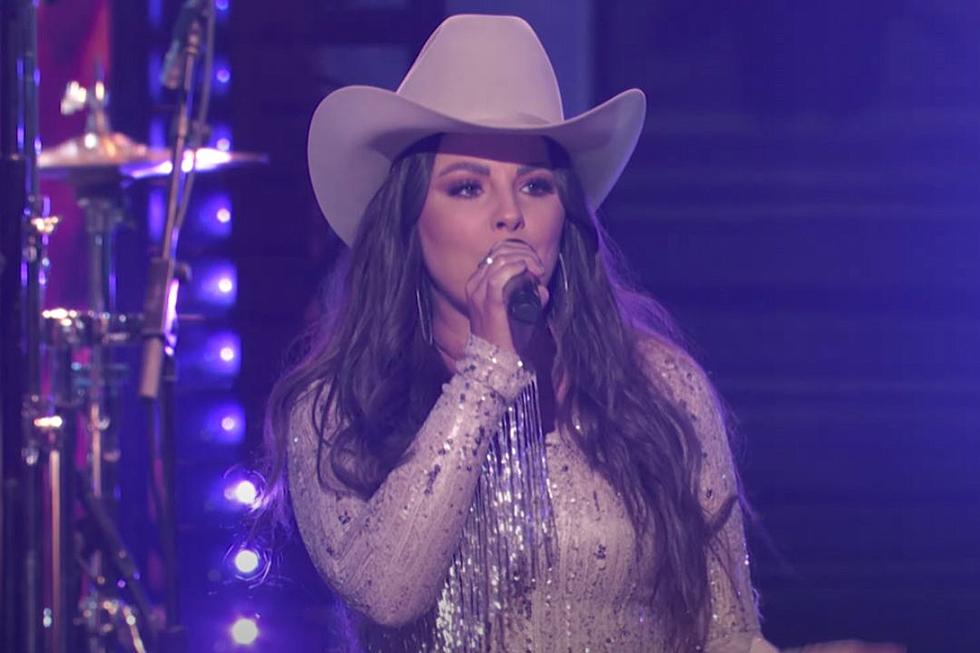 Rodeo Queen Kylie Frey Eliminated From 'AGT'
YouTube
America's Got Talent was back on Wednesday night (Sept. 13) to announce the results of their fourth week of qualifiers. One of the 11 contestants left hanging to discover her fate was country singer Kylie Frey.
Frey first earned her spot in the live shows by offering up a heartfelt rendition of her original song, "Horses in Heaven." The song is loaded with personal touches and tells the story of Frey's late grandfather encouraging her to pursue her singing dreams.
He would explain to Frey that if she continuously showed up at smaller rodeos to do her job, eventually she'd be offered the opportunity to sing the National Anthem at NFR.
For her second appearance on the competition stage, Frey chose to bring a high-energy song with her. This was in response to judge Howie Mandel, who had previously wished for something with a little more sticking power from her.
While the energy was right, the judges were concerned that the country hopeful was trying to do too much with her time on stage instead of focusing on the vocal delivery.
After her second performance, it was unclear if Frey would be able to earn enough votes in order to clinch a spot in the finals. When it was time to learn her fate, the votes turned out not to be in Frey's favor. She was eliminated from the competition.
Two contestants did advance to finals, Chibi Unity and Anna Deguzman are still in the running to possibly become the Season 18 champion. The winner will be crowned on Wednesday, Sept. 27, when the season comes to a conclusion.
Country Singers You Forgot Got Their Start on Reality TV: