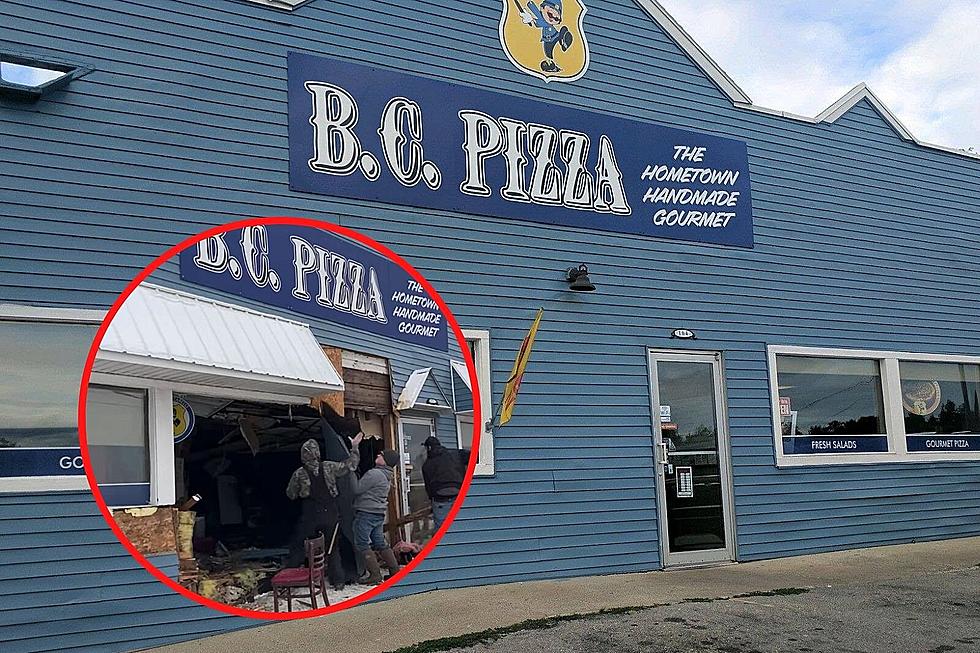 It's Not a Pizza Drive-Thru, Car Crashes Into Northern Michigan Pizza Parlor
Kalkaska BC Pizza Crash
Next time get delivery, not drive-thru.
It was about 3:30 pm on Wednesday afternoon when a truck drove thru the front of the B.C. Pizza in Kalkaska. According to restaurant owner Kati Hammontree, only employees were inside the restaurant at the time of the crash, but mere hours before the incident, the lobby had been packed with customers.
B.C. Pizza went to their Facebook page to update patrons that no one was hurt in the accident. Saying that no one was hurt in the crash, even the driver. Local Police haven't made a statement yet on the status of the driver during the crash.
UpNorth News was on the scene and got this quote from Hamontree
Nobody was in the lobby. it was in between our lunch and dinner. There was four of us inside the store. It just missed one of our employees, Rose, She was in the back, she heard a bang and then jumped to the side so it didn't hit her. But the truck went completely through our store.
Kalkaska's B.C. Pizza hopes that they will be open for takeout and delivery soon. Because of the destruction of the lobby, Hammontree isn't sure when the restaurant will be back open for dine-in.
B.C. Pizza has been a Northern Michigan staple since the late '80s. It now has over 30 franchises throughout Michigan. They have specialty pizzas, subs, salads, wraps, pasta, and more. It varies from location but they are also open for lunch buffet. Stay up to date with the Kalaska B.C. Pizza with their social media here.
How to Make a Sous Vide Pork Loin Chop