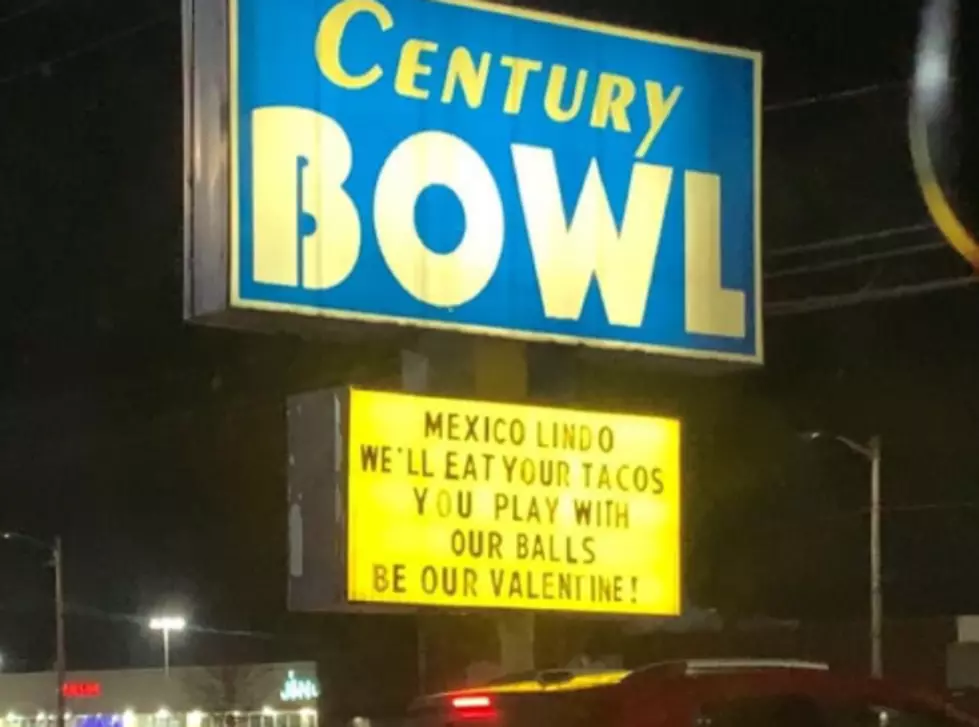 Hilarious – Did You See The Waterford, Michigan Sign War?
April Sweets Facebook
Waterford, Michigan businesses are giving people something to talk about.
If you are unfamiliar with what a sign war is, allow me (Wikipedia) to explain. A sign war is a competition between two or more organizations to gain the best visibility, or simply to engage in friendly "one-upmanship". In lamens terms, businesses 'talk' to other local businesses through storefront signs.
As you will see in the photo gallery below, a Waterford, Michigan cheeky sign war is absolutely hysterical. From pink taco talk to rim jobs, the messages have people cracking up, and quite possibly blushing too.
I had no idea what a sign war was until I saw a story about it on CBS This Morning last year. It is such a funny concept and gives the community something to chuckle over as you will see in the video below.
If you own a business, you too may be inspired to start a sign war with neighboring businesses. If you do, be sure to let me know so I can spread the word about it.
Enjoy the Waterford, Michigan sign war photo gallery below. Shout out to all of the participating businesses, thanks for the laughs and thank you to April Sweets for the photos.
Hilarious Waterford, Michigan Sign War
Michigan Snow Sharks
14 Things to Do on a Road Trip from Paradise to Hell in Michigan
If you're going to take a road trip, why not make it a trip to Hell from Paradise. When you make that trip in Michigan, here are 14 things to do along the way.