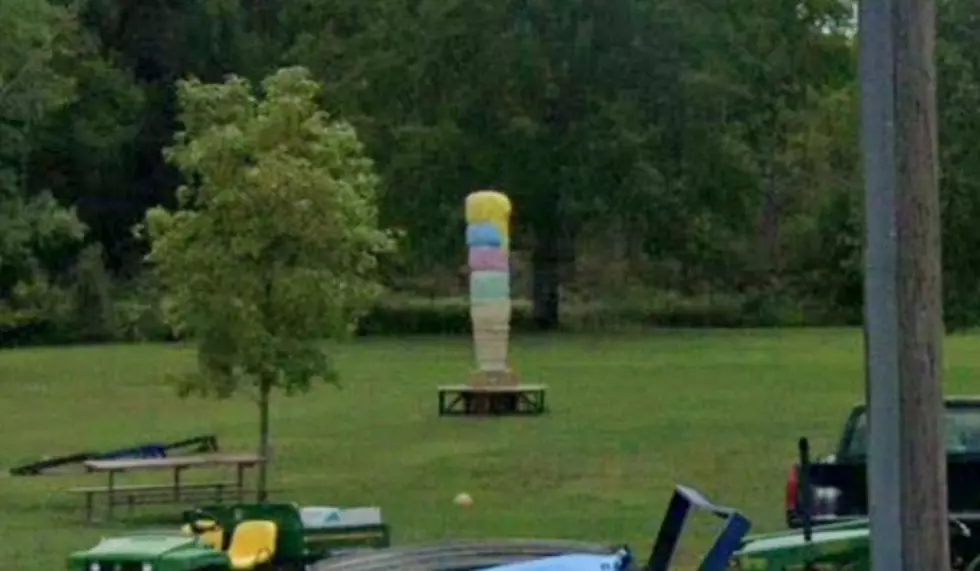 Michigan's Tallest Ice Cream Cone?
Google Maps
Michigan's largest ice cream cone? Maybe, but it ain't real ice cream. But that doesn't matter, because people enjoy taking selfies underneath this giant cone!
This giant, wooden structure was carved from an old tree and made into a five-scoop colorful ice cream cone (sometimes four scoops, depending if they paint the bottom scoop to look like the cone or the cream), to enhance Station 66. It's a great place to stop just off Michigan's Route 66!
An old 1940s gas station was revamped and turned into a fun little restaurant with many other refreshments other than ice cream: donuts, locally-grown produce, apple cider, coneys & all kinds of dogs, burgers, nachos, potato salad, pies and much more.
And of course the giant cone out in the back yard...fifteen feet tall and begging for photo ops. Station 66 also hosts classic car shows, so hopefully we'll all be able to get out soon and check one out! Located at 4588 D Drive S., eight miles south of Battle Creek, and 4½ miles north of East Leroy, off Route 66.
Take a look at the photos below!
GIANT CONE PHOTOS
MORE THINGS TO SEE ALONG THE MICHIGAN ROADSIDES:
Bear Cave: Buchanan, Michigan
The Creepy Dolls of Comins
Abandoned Deer Forest & Story Book Lane
Enter your number to get our free mobile app