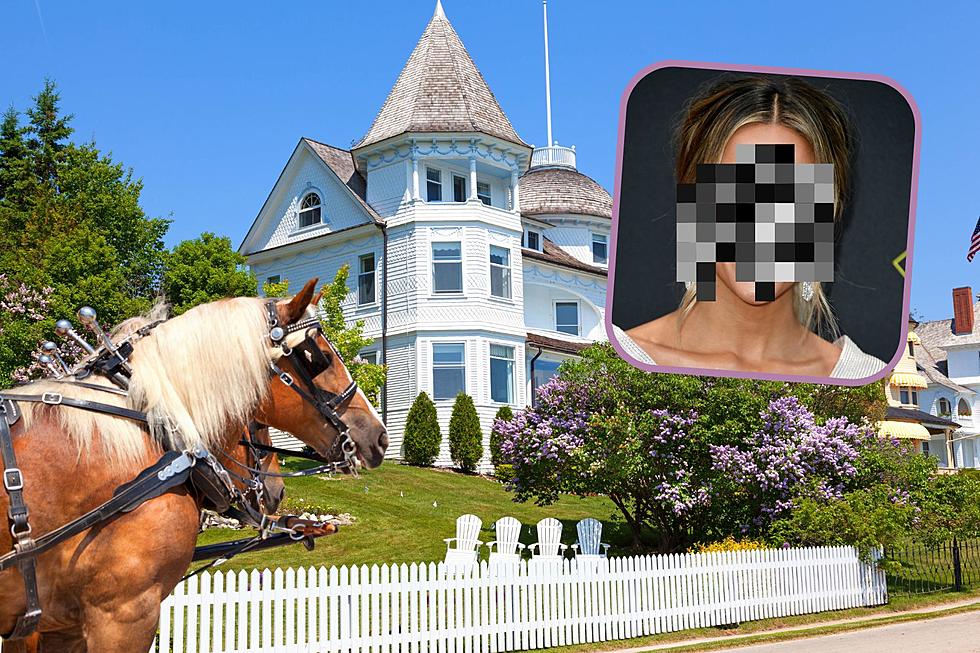 See Which Country Musician Just Visited Mackinac Island
Canva Pro and Getty Images
If you happened to have been visiting Mackinac Island sometime over the July 4th holiday, you may have run into a country singer.
Not just any old country singer... A country singer who is also an actor and a Michigan native to boot.
Country Musician, Actor, and Michigan Native Visit Mackinac Island
Michigan's own Jana Kramer spent some time on Mackinac Island over the holiday. For those of you who don't know, the country artist and "One Tree Hill" actress was born in Rochester Hills, Michigan.
Jana and her family were enjoying some well-deserved vacation time. You can see some pictures of their fun on the island, below.
Things to Do on Mackinac Island
It looks like Jana and the family enjoyed touring Fort Mackinac, taking in the splendor at the butterfly house, and grabbing some cool ice cream on a warm day. Grabbing some ice cream on a hot Michigan day is essential, in my opinion. Particularly because Jana is several months pregnant with her third child. And as someone who spent the latter part of last summer pregnant, ice cream is a necessity.
It's so wonderful to see Jana and her family enjoying themselves in her home state, just as many of us Michiganders did over the holiday weekend.
Celebrity Sightings in Michigan
Jana isn't the only celebrity to have been spotted out and about in Michigan. In August 2022 we saw Gwen Stefani make a surprising appearance in Midland. And there are suspicions that actor John C. Reilly may live in West Michigan. What other celebrities have you seen making their way through Michigan? Send us a message with the station app.
30 Famous Actors and Actresses Born in Good Ole Michigan
Michigan has produced thousands of famous actors and actresses. Here are 30 that were actually born here as well.
14 Famous and Notable People from Lansing, Michigan
Michigan has produced many celebrities and famous people over the years. Check out 14 famous or notable people born in the state Capital of Lansing, Michigan here.
20 Famous Michiganders That Are No Longer With Us
Some of these people were born and raised in Michigan while others made such an impact they will forever be considered a Michigander