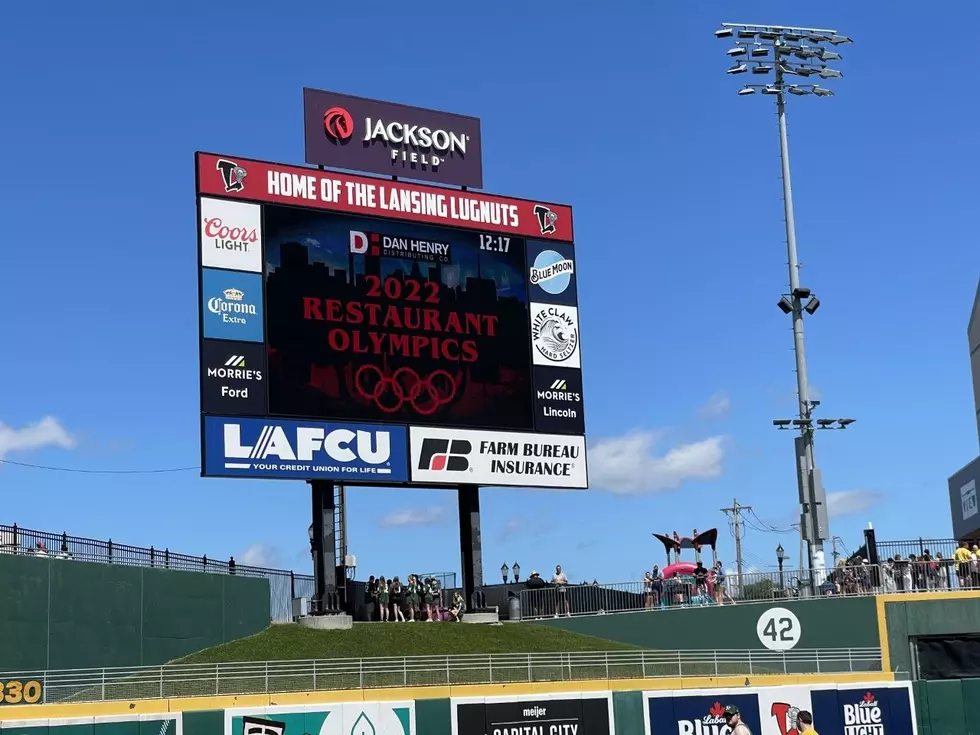 Competitive Restaurants Do Good For Charity Treasure
via Mojo
Throughout the past 25+ years I have done some pretty cool things because of my job.
Cool things like emceeing different kinds of events. I spent way too much time at The Dollar early on in my career, it was always unpredictable and always a good time. I have fond memories of emceeing shows at The Temple Club and the Loft. I also emceed the Lansing Lugnuts on field promotions for 5 years.
I've always enjoyed emceeing non profit events. I remember hosting the "fish bowl" for the MDA telethon on WLNS for many years. The American Cancer Society, Capital Area Humane Society, Capital Area United Way, E.V.E., Making Strides and many more. I am fortunate to have emceed these events and others and I am grateful for the opportunity.
Each event I have emceed is different.
One event that I have emceed for 15+ years is the Restaurant Olympics at Jackson Field. Dan Henry, a local beer distributor has been putting the event on for 20+ years. Dan is a great guy and gives a lot to the community. The Lugnuts are kind enough to host the event. Local restaurants pay to participate, and all proceeds go to a different charity every year. This year it was the Capital Area Humane Society. The C.A.H.S. was on hand for the event and brought some awesome adoptable pets.
Each restaurant that signs up competes for a grand prize. To make the final round, which includes a dizzy bat race and bar associated obstacle course, competitors must first complete the prelims.
The prelims are fun to watch and call play by play. Games include wing fling, beersbie, inflatable pony races, pass the lime, quarter bounce, water pong, corn hole and flip cup.
It's fun to watch the teams compete. I love that it raises lots of money for a designated non profit.
If you work at a restaurant and didn't participate, we'll see you next year!!!!!
Restaurant Olympics 2022
Jackson-Area Parks & Recreation: 1900-1960