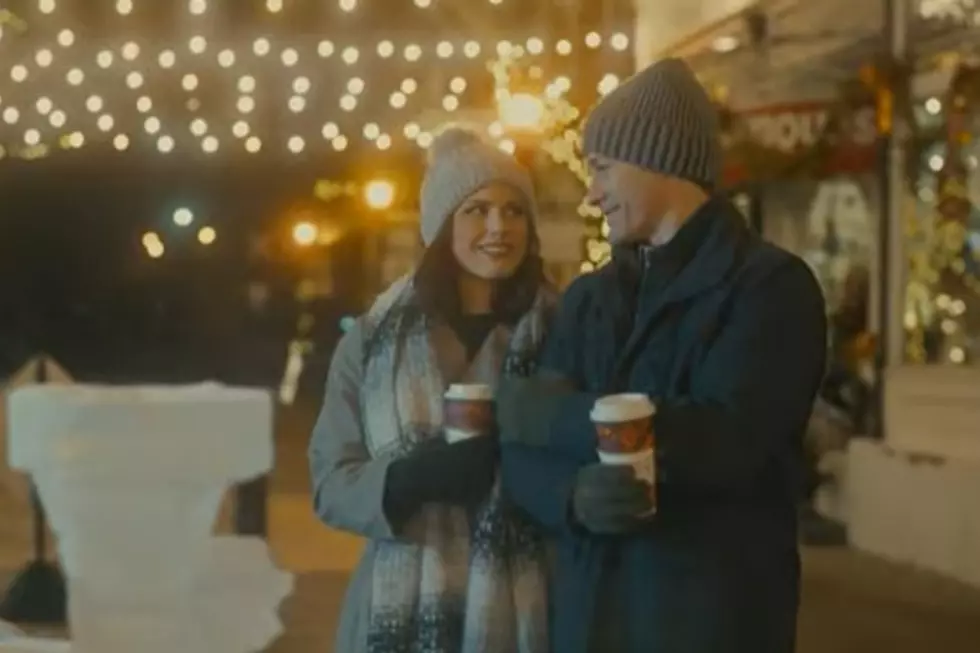 Christmas Movie Filmed at Holly Hotel to Hold World Premiere in Michigan
JP R via YouTube
It's only fitting that a Christmas movie filmed at the historic Holly Hotel will get its world debut just a few weeks before Christmas right here in the state of Michigan.
'Christmas at the Holly Hotel' was filmed last winter at the historic Holly landmark months before it was heavily damaged by a fire that ripped through the downtown area in June of this year. Nearby businesses Battle Alley Arcade Antiques Mall and Andy's Place restaurant also sustained heavy damage from the fire.
Christmas at the Holly Hotel World Premiere
Another historic location has been chosen for the movie's debut. 'Christmas at the Holly Hotel' will make its world premiere on Sunday, December 4 at the Redford Theater in Detroit.
Tickets for the event are $35 each and include a red carpet reception with appetizers, refreshments, photos, and complimentary posters. Doors will be open at 3:30 pm and the movie will start at 5.
You can follow this link to purchase tickets for the screening.
Local Actress Stars in the Film
Metro Detroit native Jesi Jensen has a starring role in the film. According to the Holly Hotel's Facebook page, Jensen portrays the role of Kathy, a New York City food critic who comes home for the holidays to visit her parents at the Holly Hotel. On her way home, she gets pulled over by a local police officer with 'perfect hair.' You know how it goes from there.
Jensen tells Mlive she thorougly enjoyed filming at the Holly Hotel.
"Holly is an absolutely beautiful town that made for a picture perfect location to shoot this film," Jensen said. "Filming at the Holly Hotel was such an honor. They went above and beyond to help make this film a success.
Watch the trailer for 'Christmas at the Holly Hotel' below.
You Could Be Bob Seger's Neighbor for a Cool $1 Million
Let's just imagine for a moment that you're neighbors with Bob Seger.
Even though you have a beautiful, $1 million home with five bedrooms and six bathrooms, your house is only one-quarter the size of your neighbor's. Also, the Seger's home is worth about eight times as much as yours, valued at about $8.5 million according to Zillow.
But maybe you could become friends, right?
Check out the pics of this house for sale, right across the road from Bob. He's your friend now. You can call him Bob.
Eight Dangerous and Deadly Creatures That Can Hurt You in Michigan
Michigan has more than a handful of creatures that can kill or hurt you. Be careful out there.
Luxury Treehouse Resort in Michigan will Make You Feel Like a Kid Again
Michigan is now home to a luxury treehouse resort, and we can't get enough! High above situated in the trees, this 500+ square foot treehouse is the perfect getaway. Rustic? Yes, but will all the luxury and comforts of home. Surrounded by nature and streams, you'll never want to come down. Take a look inside
Tree Vistas
located in Ionia, Michigan.