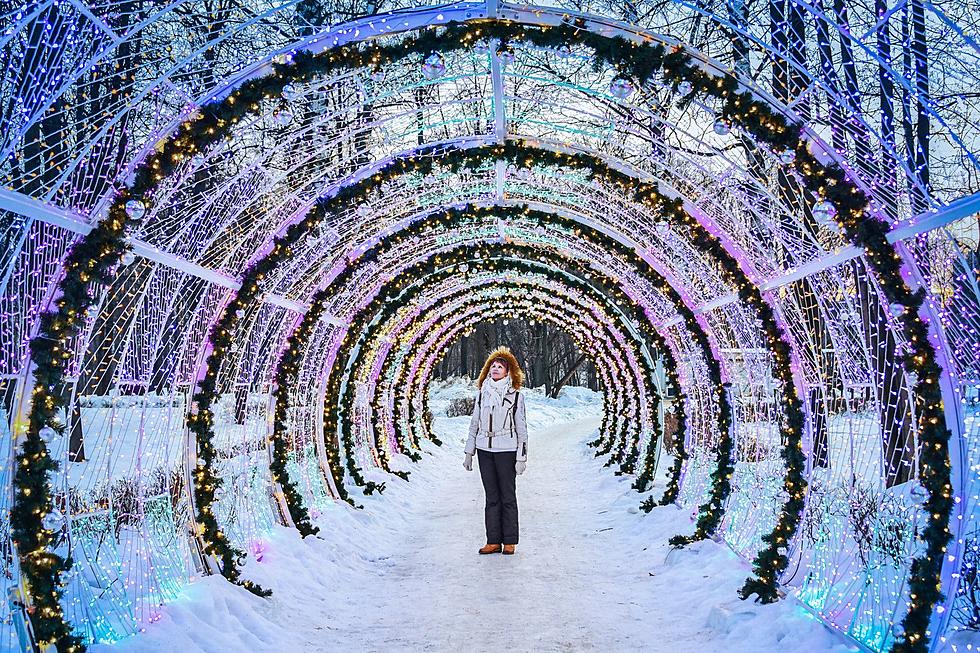 13 Holiday Light Displays Across Michigan That Are Perfect to Take the Kids To
Photo courtesy of Andrey Nikitin
It's about that time of year when the fall and Halloween decorations come down and the Christmas and winter holiday decorations go up. For some, it may be a bit too early to celebrate the Christmas season, but we're ready for it, and we want to see those Christmas lights!
It's Beginning to Look a Lot Like Christmas
Christmas lights add such a magical (and literal) sparkle and twinkle to the holiday season. They can really help the season to feel so festive, especially when they're set up in these impressive, huge displays.
Don't get us wrong, we love Christmas lights and decoration displays on your house (in fact, we want to see your Christmas light displays). But there's just something about loading the kids in the car, grabbing some snacks and hot cocoa, and driving through a gigantic Christmas lights display.
Drive-Thru or Walk About Holiday Light Displays
If you want to take in some dazzling Christmas light displays this holiday season, we did the leg work for you! We figured out who's hosting giant light displays throughout Michigan, what city they're taking place in, and when they'll be open. Not to mention, how much it's going to cost you and what you can expect going in. Plus, we'll give you the heads up on which displays you can drive through and which displays you'll need to walk through.
Christmas Light Displays Across Michigan
It's beginning to look a lot like Christmas! If you want to get into the holiday spirit, these Christmas light displays across Michigan are sure to put a twinkle in your eye. There are plenty here in Mid-Michigan and even more across the state. Find out where and when these light displays are happening.
Have you been to any of these Christmas light displays in Michigan? We'd love to hear which ones you liked the most. Let us know which light display to check out by sending us a message with the station app.
If you're really getting into the holiday spirit now, keep scrolling to see what Christmas was like the year you were born.
LOOK: See what Christmas was like the year you were born