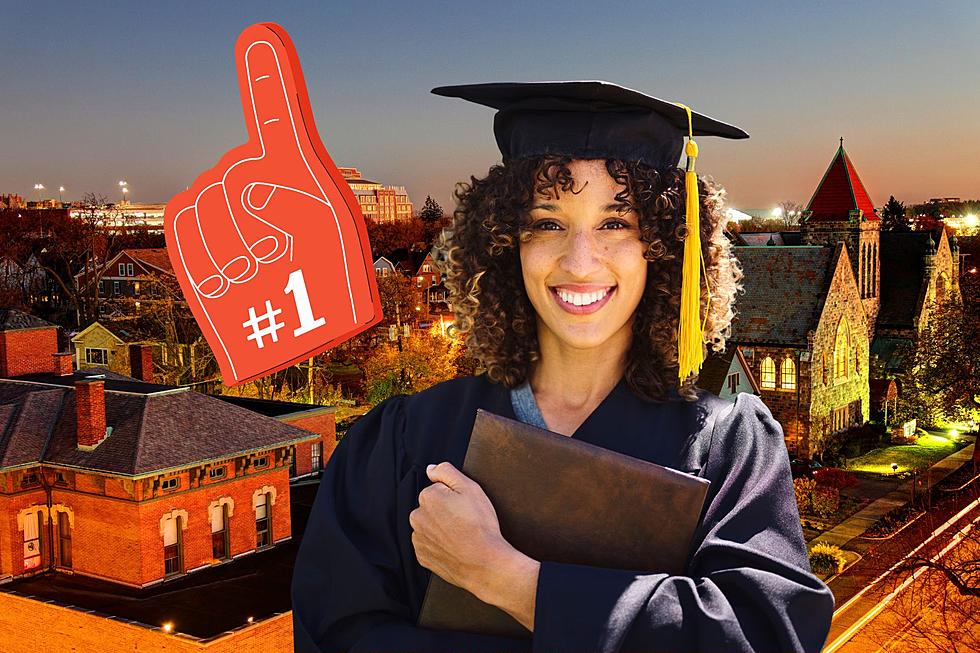 One Michigan City is the Most Educated City in America
Canva Pro
If you have a business that requires those employed to have a college degree of some kind, you might be on the lookout for cities where the people there have a good amount of higher education.
In this instance, I'm not talking about going to trade school to become a plumber or electrician. While both are highly respectable career fields always in need of more people who are certified, I'm specifically talking about having something like a Bachelor's or Doctoral degree. If you're looking for people with degrees, you'll want to be on the lookout for America's most educated cities.
Most Educated Cities in America
WalletHub recently compared 150 of the "largest metropolitan statistical areas" to determine which was the most educated and which was the least educated. To determine this, WalletHub looked at several factors, including;
How many people aged 25 and older had no college or degree
How many people aged 25 and older had some college
How many people aged 25 and older had some kind of college degree (Associate's, Bachelor's, Master's, Graduate, Professional, or Doctoral)
Quality of the Public school system
The average quality of universities
After looking through all these factors, WalletHub determined that one Michigan city reigned supreme when it came to being the most educated...
A Michigan City is the Most Educated City in America
...Ann Arbor, Michigan!
Ann Arbor, Michigan is not only the most educated city within the state, but it's the most educated city across all of America.
Ann Arbor is the Most Educated City in America
When it comes to higher education, Ann Arbor takes the cake in multiple categories. Ann Arbor is number one for the highest percentage of high school diploma holders; number one in the highest percentage of Associate's degree holders or college-experienced adults; number one in the highest percentage of bachelor's degree holders; tied for first for the highest percentage of graduate or professional degree holders; and number four for the highest average university quality.
Helping the rankings is (you guessed it) the University of Michigan. When it comes to other college towns in the state of Michigan, there are a few more that make the list.
Lansing/East Lansing makes the list as the 34th most educated city in America. Grand Rapids comes in at number 62. On the bottom half of the list going towards least educated cities includes Detroit/Warren/Dearborn holding the number 77 spot and Flint at number 125. To see the full list of cities across America and their respective rankings, click HERE.
The Highest Paying Education Jobs You Can Have In Lansing
If you're seeking a career in the educational world, here in Lansing, these might be the best jobs to look into. Ranked in an order from
lowest to highest paying,
here are the jobs you could have in the Lansing community, that will agree with your wallet greatly.
Forget The College Degree With These High Paying Jobs In Lansing
These Are the 10 Best Colleges and Universities in Michigan
Picking a college is a huge decision whether you're going right out of high school or looking to increase your earning potential as a working adult.
Niche compiled the data, taking many factors into account from more than 1,000 top colleges and universities throughout the United States.
These are the highest-ranking schools here Michigan.