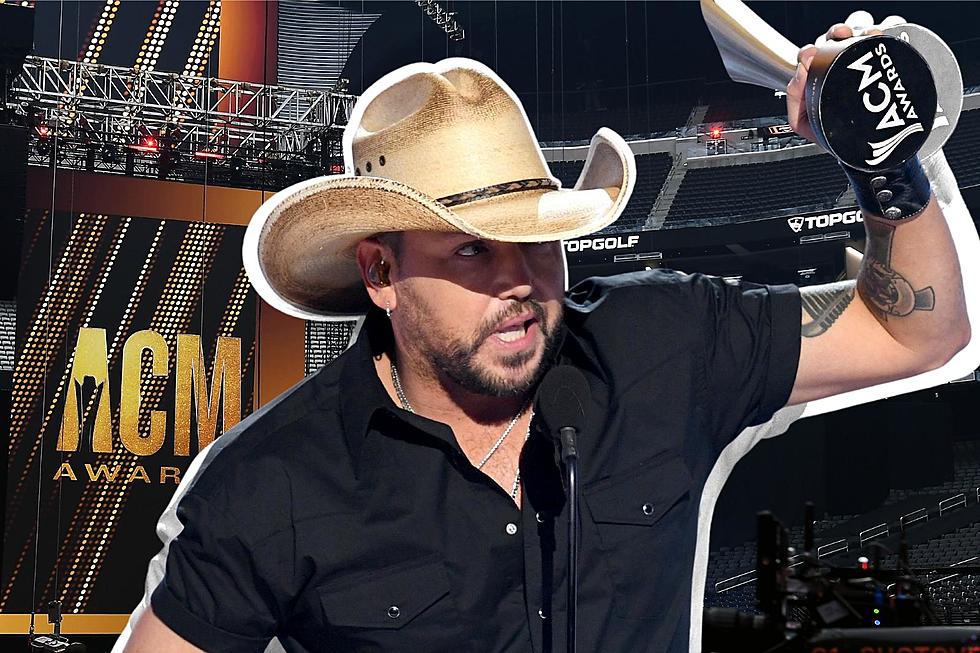 Your WITL Guide to Watching the 2023 ACM Awards
Photos via Getty Images North America
The 2023 Academy of Country Music Awards will be broadcast on Amazon Prime on Thursday, May 11 at 7pm Eastern, live from Frisco, Texas.
Do I have to have an Amazon Prime account to watch the ACM Awards?
No. Even if you don't subscribe to Amazon Prime, you'll be able to watch/stream the show live for free. According to the ACM, "The full rebroadcast will (also) be available to watch after the show on Prime Video and will be available to stream the next day on Friday, May 12, starting at 8pm Eastern on the Amazon Music App and for free on Amazon Freevee."
Who's hosting the ACM Awards this year?
Country superstars Dolly Parton and Garth Brooks will co-host this year's Academy of Country Music Awards. Dolly has hosted or co-hosted several awards shows over the years, but this is a first for Garth.
Why won't some of the ACM Awards be televised?
The Academy of Country Music has already announced some of the winners for a few of this year's categories.
Hailey Whitters and Zach Bryan have already won the awards for New Female Artist of the Year and Male Artist of the Year, respectively. Ashley Gorley has already been announced as Songwriter of the Year.
Who will perform on the 2023 ACM Awards?
As always, the Academy of Country Music Awards will feature a lot more musical performances than actual awards. Announced performers include:
Jason Aldean
Kane Brown
Luke Combs
Brandy Clark
Jordan Davis
Caylee Hammack
HARDY
Jelly Roll
Cody Johnson
Miranda Lambert
Ashley McBryde
Jo Dee Messina
John Osborne
Dolly Parton
Carly Pearce
Pillbox Patti
Ed Sheeran
Cole Swindell
Keith Urban
Morgan Wallen
The War and Treaty
Lainey Wilson
Trisha Yearwood
Bailey Zimmerman
Who's nominated for the 2023 ACM Awards?
HARDY is up for seven awards, followed by Lainey Wilson with six nominations. Kane Brown, Luke Combs, Miranda Lambert and Cole Swindell are each up for five awards.
A total of eleven awards are expected to be announced during the live ACM Awards show on Thursday, May 11.
Entertainer of the Year
Typically, there are five nominees in each ACM category. This year there are seven nominees up for Entertainer of the Year.
Miranda Lambert won her first Entertainer of the Year award last year, and she's nominated again this time. Can she repeat? Anything's possible, but my money's on Carrie Underwood. Carrie's won this award at the ACMs three times before, and if you've seen her current tour - you know why she's such a strong contender to score a win again this time. Morgan Wallen's also on a roll, despite currently being on doctor-ordered vocal rest. He also is a strong contender for this one.
Female Artist of the Year
Carly Pearce took home this award last year, and is nominated again. Lainey Wilson won the CMA equivalent last fall, and looks to be the favorite for the ACM here in 2023. We shall see.
Male Artist of the Year
This one looks too close to call for 2023. Chris Stapleton won last year, but Morgan Wallen and Luke Combs are undoubtedly the biggest stars in country right now. Kane Brown's had a solid year, and first-time nominee Jordan Davis has too. I'll go out on a limb and predict Kane surprises everyone with his first Male Artist of the Year trophy.
Duo of the Year
With the exception of swapping out Locash for The War and Treaty, this is the same slate of nominees for Duo of the Year as last year. Brothers Osborne took home the trophy in 2022, and they're a safe bet to repeat.
Group of the Year
Old Dominion and Zac Brown Band were really the only two groups who had an active year. The ZBB typically gets snubbed for this; it would be nice to see them win it for a change. But Old Dominion probably gets its sixth win in this category.
Album of the Year
A lot of great music is represented in this category. Lainey Wilson and Luke Combs are probably the favorites, but the ACM is based in California - home of Jon Pardi. Jon could pull off another surprise here.
Single of the Year
What's the difference between Single of the Year and Song of the Year?
Single of the Year is awarded to the artist, while Song of the Year goes to the person(s) who wrote it.
There are some strong contenders for Single of the Year, but I'll go with Cody Johnson for the win.
Song of the Year
This might be where leading nominee HARDY actually gets some love from the Academy.
Visual Media of the Year
This one used to be Video of the Year, but times are a-changin'. The term "visual media" allows for the recognition of other forms of media besides just videos. I'm guessing another win for HARDY and Lainey Wilson here.
Music Event of the Year
This one's awarded to artists who collaborated for a hit, but don't typically perform as a duo. "She Had Me at Heads Carolina" is a sentimental favorite, but Kane and Katelyn Brown probably snag this one.
Artist-Songwriter of the Year
This is a new category, and honors stars who write a lot of their own music. This one's probably a Morgan Wallen win.
Who do you think will win? Choose your favorites and see if you're a better picker than me!
JR is on-the-air on 100.7 WITL from 3pm to 7pm weekdays.
Every ACM Awards Male and Female Artist of the Year Winner Ever
Explore the full list of every country star who walked away with the trophy for Male Artist of the Year or Female Artist of the Year at the Academy of Country Music Awards.