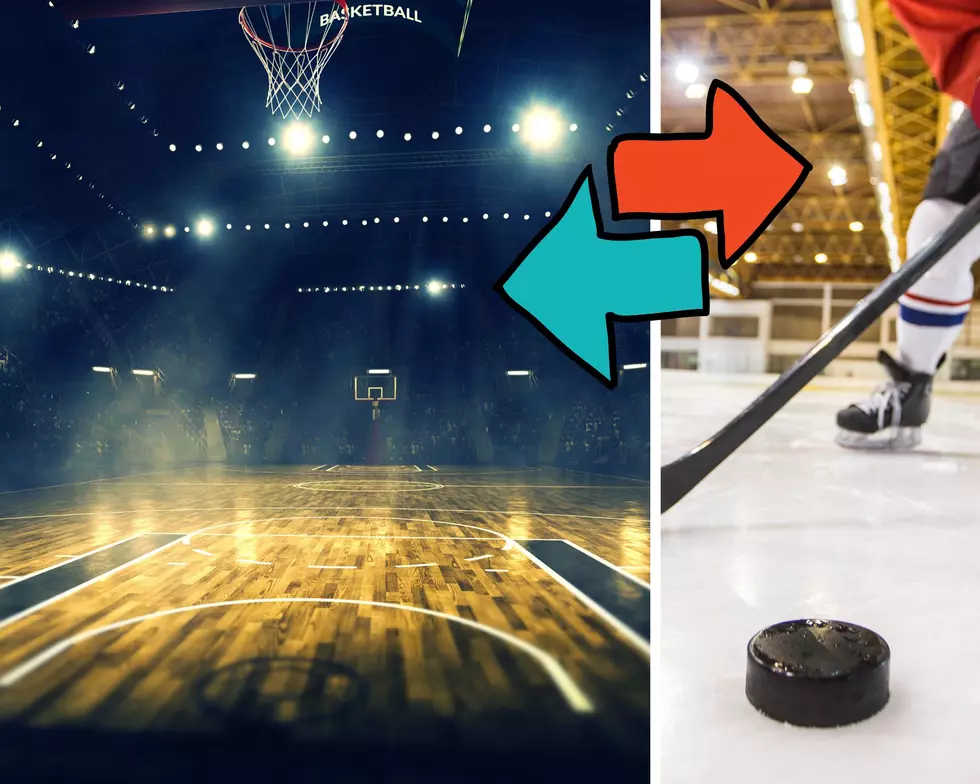 WATCH: Van Andel Arena's Crew Flip The Floor From Basketball To Hockey
Canva
This time lapse video shows how quickly the crews flipped the floor late Tuesday from hoops to hockey.
A Late Gold Game And An Early Afternoon Griffins Game Caused The Quick Change
The work crew at Van Andel Arena had a challenge this week. The basketball team, the Grand Rapids Gold had a late game Tuesday night, and the Griffins hockey team had an early matinee morning hockey game Wednesday. So the staff had little time to rest as they swapped it out from one sport to the next.
WOOD-TV set up some cameras to capture the complete swap out via time lapse photography to show how efficient the crews were in making it work, with plenty of time to spare.
The Operations Manager Broke Down The Shift For WOOD-TV News
Greg Abbott has been the Operations Manager at Van Andel since 1996, it is rare that they have to turn around from one event to the next that quickly. normally, there is a day or two between events.
Even when the flip from Monster Truck show to concert, the shows are usually evening to evening. so the turn around is more like 20 hours.
But the turn around Tuesday into Wednesday was a demanding 14 hours.
Abbott said the whole process started right after the Gold and the Cleveland Charge left the floor Tuesday night at around 9pm.
"Then we bring out the glass cart and a bunch of the other equipment for setting up the hockey and then we'll pull the floor up and do the ice maintenance," Abbott told WOOD-TV.
The ice stayed frozen under what is called the Ice Deck, a covering that keeps the frozen surface insulated.
"It's actually only an inch thick but still insulated enough so that the floor doesn't get sweaty or too cold," Abbott said.
"We've got a good crew of solid guys that know what they're doing really well, so they're able to get train and get everybody up to speed pretty quickly."
The entire turnover was done by 2:30am, a little over five hours.
2022 Classic Rock Holiday Gift Guide
A collection of unique and unusual classic rock holiday gift ideas.
LOOK: These Are the Richest NFL players
To uncover the richest NFL players,
Stacker
consulted
Celebrity Net Worth
and ranked them by their 2022 net worth, calculated using a proprietary formula.