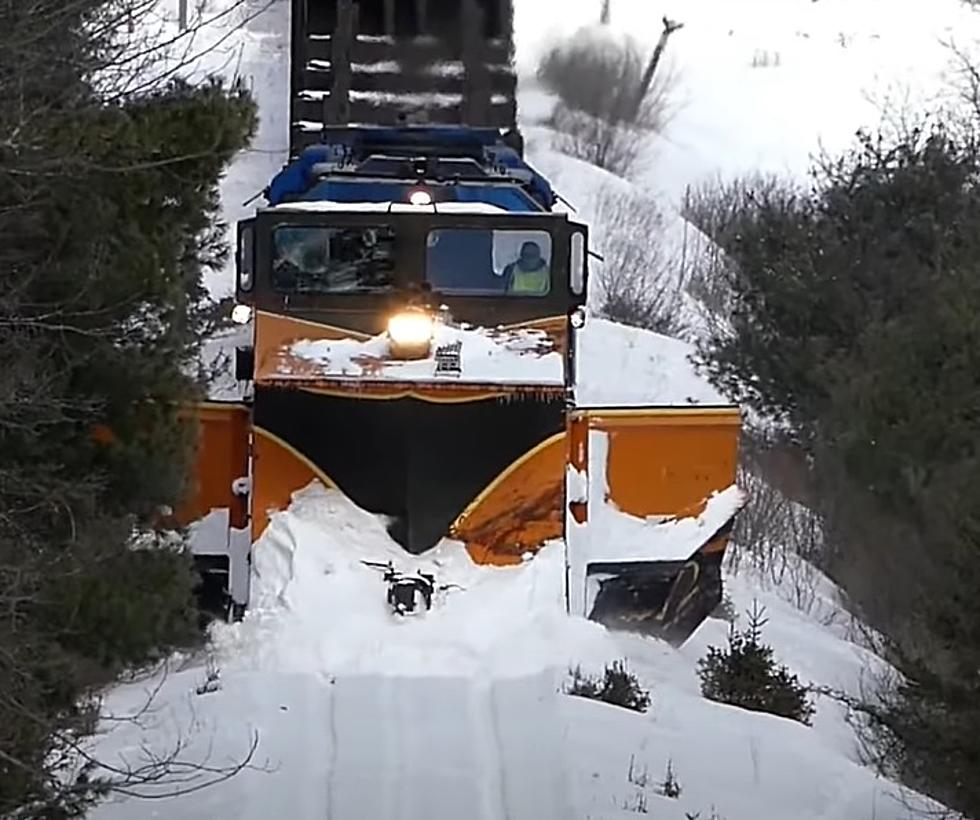 Watch the Clever Way Michigan's U.P. Removes Snow From Its Railroad Tracks
Jason Asselin via YouTube
Our poor, dear friends in Michigan's Upper Peninsula have had quite the winter! With areas like Lake Gratiot in the Keweenaw Peninsula on track to record totals of close to 300 inches of snow this season, it's a wonder they're ever able to leave the house.
The Yoopers aren't scared of a little snow, or snow removal for that fact. Just check out the way they clear snow that sits atop the railroad tracks! One YouTuber, Jason Asselin, shared an amazing video that captures every facet of Pure Michigan: Snow, Escanaba, and freight trains.
I'll admit, I honestly never thought about how one would go about removing snow from the train tracks. However, much like freighters that carry precious cargo across the Great Lakes, Michigan's rail system is just as important! We've got plow trucks that keep our roads clear, why not plow trains to keep the railroads clear?
Jason's video shows the Escanaba and Lake Superior Railroad's snowplow ELS 112 as it passed through Iron Mountain, MI. The plow train has a similar appearance to that of a standard road plow, but instead of the usual crescent moon-shaped plow the train is shaped like a wedge to help push snow off to the side of the tracks. There are also several giant fan-shaped panels located on the side which help to clear snow from the area surrounding the tracks as well.
Called a Wedge or Bucker plow, the smooth surface allows snow to slide over the plow face rather than accumulating to be pushed along, as how road plows work. Though this process compresses the snow and packs it down tight, the weight and the force of the train is enough to push the snow off to the side.
I could watch snow plow train videos like Jason's for hours-- it's quite fascinating! If this video blows your mind you should check out the even crazier rotary snow plow train like the one they use in South Dakota.
If The Upper Peninsula Broke Off As It's Own State, Here's What It Would Be Named
We asked the people of Kalamazoo what the new name of our Upper Peninsula would be if it broke off as it's own state. Here are some of the top answers.