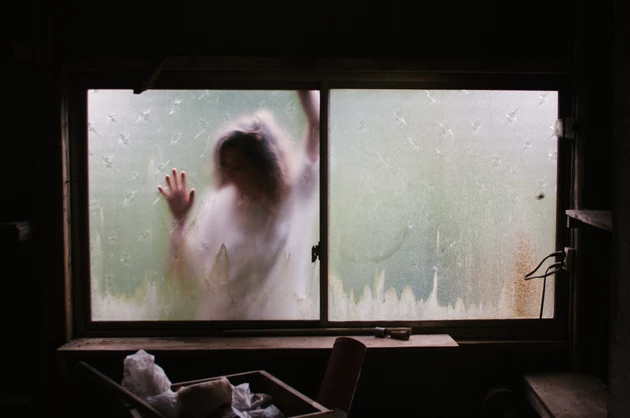 Three Haunted Places to Visit in Michigan
Priscilla du Preez via Unsplash
Spooky season is here, so if you're a thrill seeker you should check out some of these haunted places in Michigan. If you go, let me know how it is because I'm a chicken and won't be caught dead within 5 feet of a haunted building.
The Whitney is located right off of Woodward Avenue in Detroit. It was the former home of David Whitney, Jr. Whitney. Mr. Whitney built his home in 1894 and there's been reports of unexplained activity since. If you check it out, you may feel some ghostly vibes, hear voices,or come across some lurking shadows. Yeah, the only way you'll catch me at The Whitney is in broad daylight after a couple cocktails.
The Doherty Hotel is located in Clare, Michigan. The family has been running the hotel since it opened in the 1920s. One of Michigan's notorious murders happened at this hotel in 1938. Isaiah Leebove, who was a former businessman for the Purple Gang was murdered at the Doherty Hotel bar. Ever since there have been numerous hauntings. Some believe it's Leebove who haunts the ground or grandmother Helen Doherty, who passed away at the hotel. I'm gonna pass on this one too, but good luck!
Michigan's First State Prison
Michigan's First State Prison in Jackson, Michigan opened in 1838 and closed in 1934. It housed some of Michigan's worst criminals and was neglect, abuse and torture of prisoners. The old prison is now a studio for local artisans, known as the Armory Arts Village. A few artisans have reported hauntings and even drawn sketches of the hauntings. They've renovated the upper floors, but the basement that used to be used for solitary confinement remains intact. The cells themselves have been removed but most say that this is an area with intense feeling.
I have goose bumps just writing about these places. If you go, let us know! That way we can live vicariously through your experience. For now, I'll stay on my couch where I know it's safe.
Enter your number to get our free mobile app
UP NEXT: Your Own Personal Haunted Michigan Lighthouse Tour Roadtrip