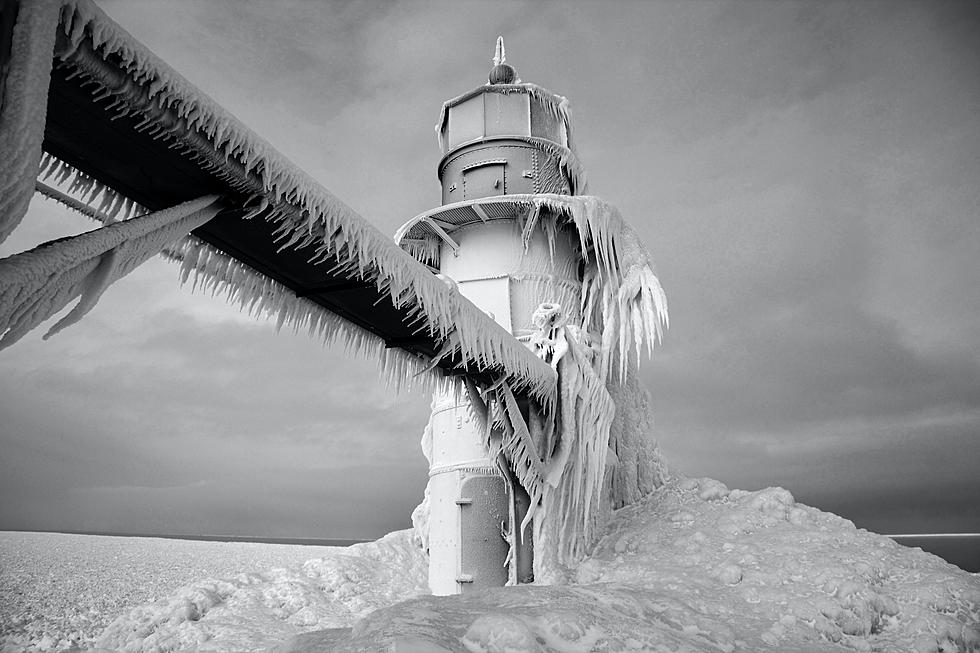 These 2 Michigan Cities Made The List For "Snowiest On Earth"
Photo by NOAA on Unsplash
The third planet from the Sun offers plenty in weather diversity. You must like snow or at least tolerate it as you live in the mitten state, famously known for our snow!
How Is Snow Measured?
Snowfall amounts can be measured hourly or at any interval as long as the snow measurement board is NOT cleared more frequently than once every 6 hours. Official snow totals from the National Weather Service are reported off a snowboard and not from pavement or grass.
What Is A Snowboard?
A snowboard is a piece of plywood painted white that acts as a surface to collect snow. Snowboards are painted white since dark surfaces absorb heat and melt newly fallen snow.
Official daily snow observations are rounded to the nearest tenth of an inch and are reported at 7am local standard time in most winter months.
The England and Wales Precipitation series has been measuring rainfall and snow since 1766. It would be accurate to say that a record of the snowiest places on Earth has been made.
There are plenty of destinations where high levels of seasonal snowfall do occur. Anywhere from Japanese cities to American national parks.
Is Michigan One Of The Snowiest Places On Earth, For Real?
Yes! Stars Insider released a list of the snowiest places on Earth. Valdez, Alaska is on the list with 300 inches of snow per year. Shirakawa, Japan is on it too. That town gets up to 415 inches of snow per year. Here is the list of the snowiest places on earth:
Valdez, Alaska, USA
Shirakawa, Japan
Mount Rainier National Park, USA
Chamonix-Mont-Blanc, France

Houghton & Hancock, Michigan, USA

Saguenay, Canada
Mount Washington, USA
Sapporo, Japan
Rochester, New York, USA
Akita, Japan
Syracuse, New York, USA
Quebec City, Canada
St. John's Canada
Toyama, Japan
Aomori City, Japan
Houghton and Hancock are two cities that are located on either side of Portage Lake in the Upper Penninsula. As reported by MNN, both places experience over 90 days of snow every year.
15 Michigan Towns Everyone Should Visit At Least Once
It's hard to choose because there are so many amazing Michigan towns to visit, but here's a list of 15 random ones to get you started!