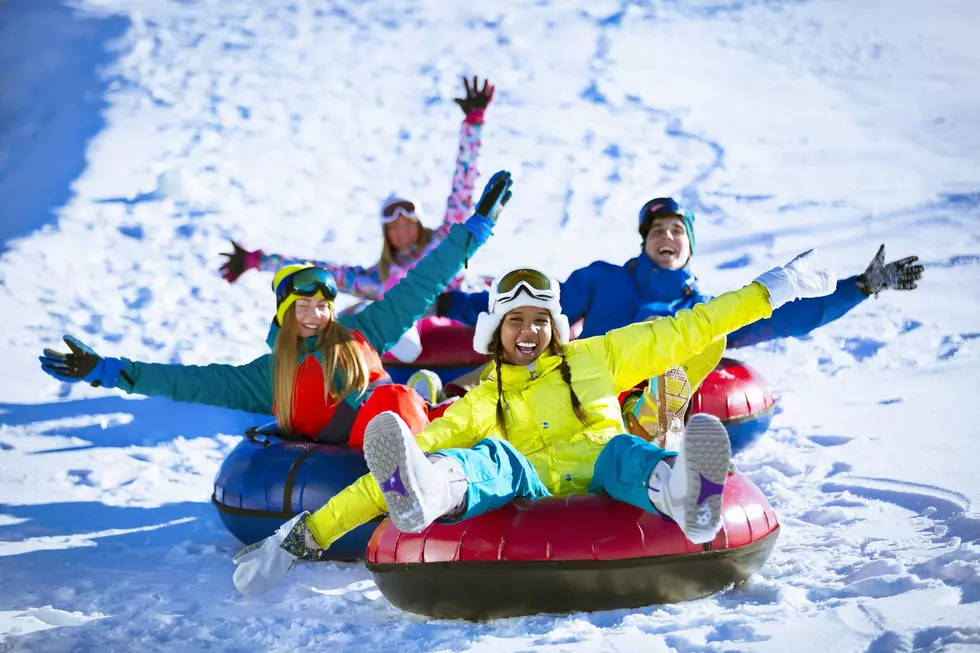 You'll Love The Excitement of Snow Tubing This Winter
Deklofenak
I'm the guy that likes getting outside in the winter. I enjoy the outdoor activities with my wife and kids. Sometimes you need to evade cabin fever, thankfully in Michigan we have plenty of options for outdoor fun in the snow.
Recently I have written about great sledding locations, cross country skiing and ice skating. Now it's time to tackle something very popular, snow tubing and night tubing.
I know what snow tubing is, for those that do not, Wasatch Park defines snow tubing as:
Snow tubing is basically allowing gravity, the snow and your tubing take you on a fun, jolly ride downhill. So, if you still don't get it; if you go to the top of a snowy hill and ride an inflatable inner tube downhill, that activity is referred to as snow tubing.
Not everyone knows what it is nor have ever seen it or experienced it. If that's you, now you're in the know.
Snow tubing looks like a ton of fun. Smooth rides down the sloap, good speed and most likely you won't have to walk back up to the top of the hill. Many tubing facilities offer lifts to get you from the bottom of the run to the top.
There are plenty of places for you to go this year to try something fun and new. Pure Michigan compiled a list and one of their favorites is right here in Lansing!
Grab some warm winter gear, invite the family and hit the slopes this year for a fun experience.
Awesome Tubing Hills In Michigan
Hawk Island Park - 1601 E Cavanaugh Rd, Lansing, MI 48910
Timberlee Hills - 10484 S Timberlee Dr, Traverse City, MI 49684
Shanty Creek Resort - 2400 Troon S, Bellaire, MI 49615
Snow Snake Ski & Golf - 3407 E Mannsiding Rd, Harrison, MI 48625
Hanson Hills Recreation Area - 7601 Old Lake Rd, Grayling, MI 49738
Cannonsburg Ski Area - 6800 Cannonsburg Rd NE, Belmont, MI 49306
The Highlands at Harbor Springs - 600 Highland Rd, Harbor Springs, MI 49740
Boyne Mountain Resort - 1 Boyne Mountain Rd, Boyne Falls, MI 49713
Treetops Resort - 3962 Wilkinson Rd, Gaylord, MI 49735
Hope to see you on the slope this winter having some fun!
Snowboarding Created in Michigan