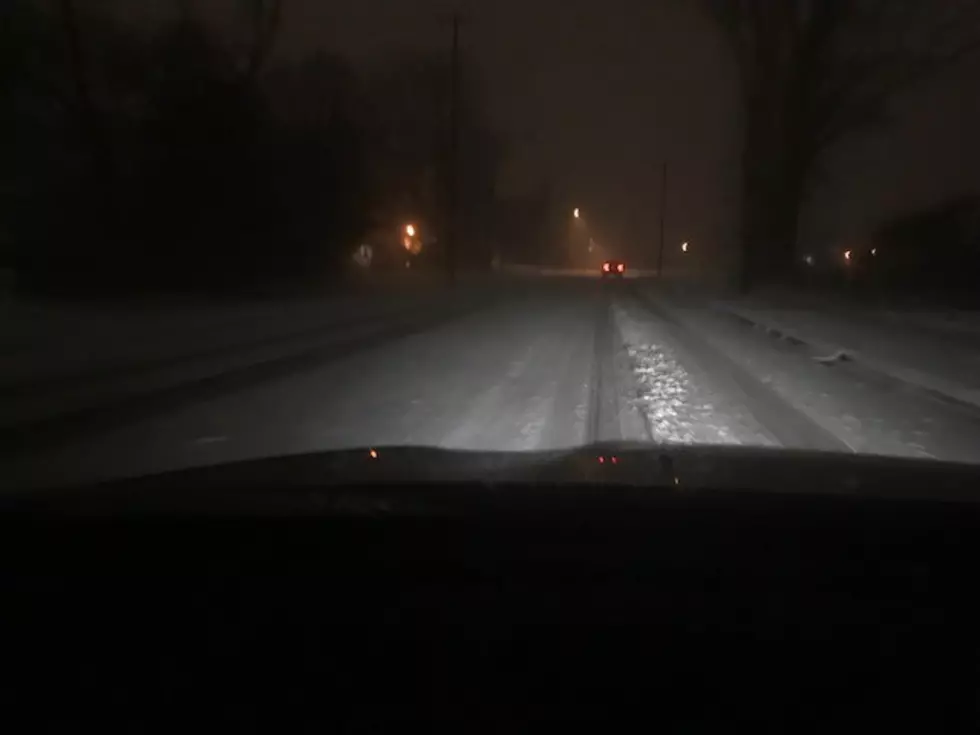 Roads Are Hazardous In The Lansing Area This Morning
Photo courtesy of Stephanie McCoy
The Winter Weather Advisory continues until 1pm today for the Lansing area and roads are very slippery this morning. Schools throughout the area are closed today. (You can see the list by clicking here.) The National Weather Service says that we will see another 2 to 4 inches inches of snow during the daytime hours. In addition to the snow, there will also be winds gusting up to 40 mph which will result in blowing snow and isolated power outages.
Please note that the National Weather Service is advising people to be very careful when shoveling the snow from this winter storm as the snow is heavy and wet. If you have to travel this morning, give yourself plenty of extra time to get to your destination and be advised that patchy blowing snow could significantly reduce visibility. The snow is expected to move out of the area around noon today.
By the way, if you didn't know, according to the Weather Channel, this is Winter Storm Bruce. You can see what they're saying about 'Bruce' by clicking here. Here are some pictures from around 5am this morning. Have any pictures you'd like to share?