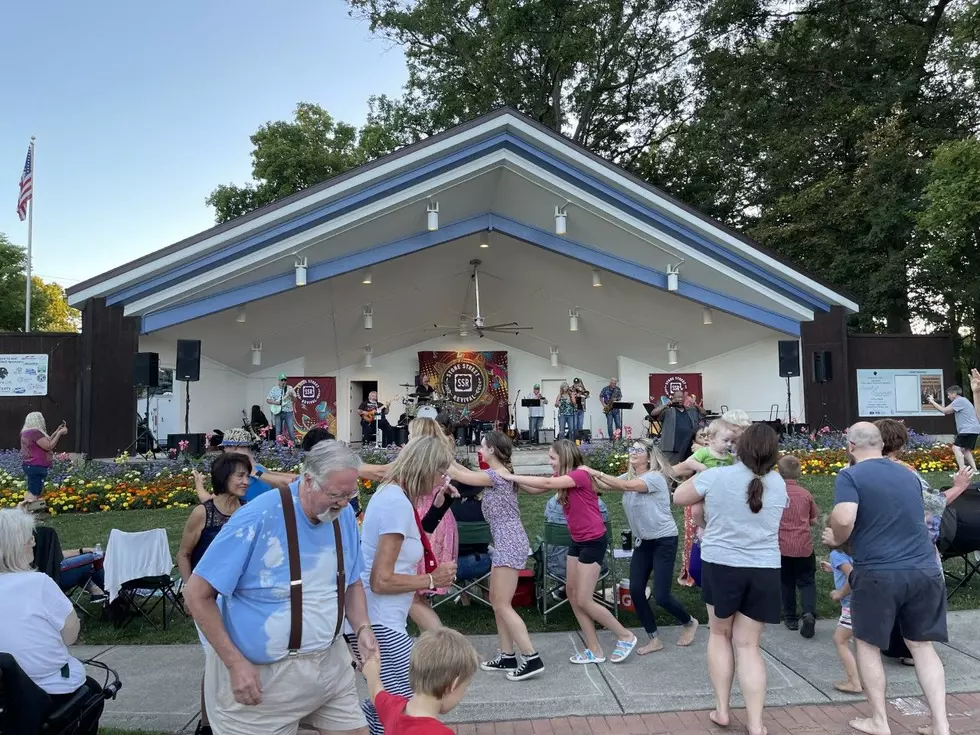 Relax At Beautiful Lake Lansing Friday Night With Free Concerts
via Mojo
Every Friday night during the summer there are free, live concerts that take place at Lake Lansing Park South at the Lake Lansing Bandshell. The Friday Night Concert Series continues again this Friday night.
Last week I was given the opportunity to emcee the concert featuring Stone Street Revival. It's a tremendous honor to be invited to emcee any event, this one is especially special to me. Live music brings people of all walks of life together for one common interest, music.
I am proud to say that we raised the most money to date of any concert at Lake Lansing Bandshell. Last year when I emceed we set the record when Shodown performed and that total was between $500 and $600. Last Friday night, July 29th, a total of $970 was raised to for charity with a record number of concertgoers attending. There was a lot of dancing, smiling, hugs and awesome music.
Stone Street Revival were amazing. Everyone in the crowd, no matter the age, were tapping their toes and grooving to the tunes. This is Donnie Brown's, the drummer from the Verve Pipe, band he performs with and they are mind blowing. They even have a horn section, when they covered the band Chicago, the horns were amazing. Everyone in the crowd was impressed and no one wanted to leave. Stone Street Revival played an encore track too to please the crowd.
My favorite quote was from my son:
Dad, I wish it didn't have to end!
I didn't want it to end either but there's another show tomorrow night! Check out Parted Waters, they are a 60's and 70's "hits" cover band and the Capital Area Humane Society will be the beneficiary for the charity.
Make some plans for fun and live music at the Lake Lansing Bandshell!
Lake Lansing Bandshell - Stone Street Revival
Campers, Campgrounds, Camps, and Camping in Michigan