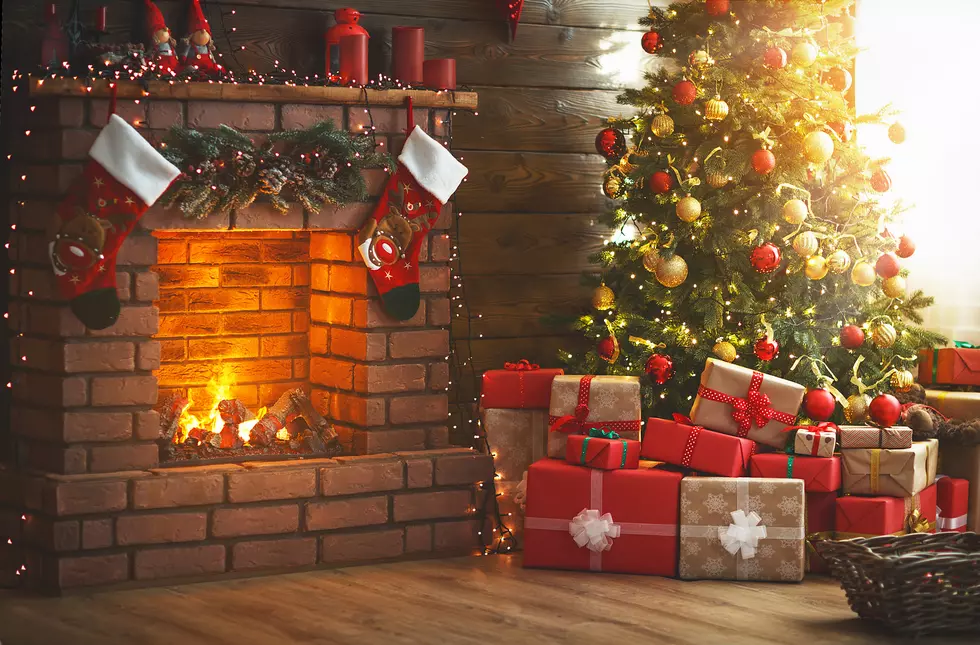 Odd Ranking for Christmas Spirit in Michigan
evgenyatamanenko
I love the holiday season. I love the excitement with friends and family. One of the best parts about the holidays for me is watching my kids experience the season and all that comes along with it. To say my Christmas spirit increased after having kids is an understatement.
I reflect upon my childhood and what the Christmas spirit meant. For me, it was looking forward to spending time with my grandparents that lived in the Chicagoland area. It also meant I would most likely see my cousins, we didn't live close to each other so it was always fun seeing them. The Christmas spirit also meant it was the time for giving gifts to the ones we love. I enjoyed riding my bike to some shops in town to use what allowance I had saved up to buy my mom some cheap perfume and my dad a set of cheap screwdrivers. As a kid I loved getting presents from my parents, grandparents and Santa, but I also was that kid that enjoyed watching others open their gifts.
Fast forward to today, 2022. Christmas spirit is alive and well in our household. Although our kids love opening their gifts on Christmas, they also like to think about others and giving gifts to them. It's fun to see the kids watch my wife open her present because they are excited for her to open it up and see what it is. They enjoy watching other people experience the happiness and pleasure of gift giving and receiving.
Christmas spirit is so much more then gifts. What can you do in your community this holiday season to help others? Maybe starting a new tradition by volunteering at a local non profit could be a gift that you and your family give to the community and it feels good doingso.
I was curious about where Michigan ranks nationwide with regard to Christmas spirit. Getcenturylink.com compiled a list based on the following criteria.
Methodology:
To determine which states have the most Christmas spirit, GetCenturyLink.com's data team analyzed two data categories: online activity and area culture.
Online activity:
Google searches for Christmas movies and gingerbread houses (29%), Online shopping (via Google shopping trends) for wrapping paper, Christmas cards, Christmas ornaments, and "Elf on a Shelf" (28%), Christmas music streaming (14.5%), Tweeting about Christmas (7%)
Area culture:
Number of Christmas Tree farms per capita (7%), Charitable giving in the last documented tax year, as defined by the IRS (14.5%)

 
Top States For Christmas Spirit
1. New Hampshire
2. Maine
3. Montana
4. Kentucky
5. Connecticut
6. Vermont
7. Utah
8. Massachusetts
9. Hawaii
10. West Virginia
11. Missouri - I lived in Missouri for a while, I didn't experience Christmas Spirit when I lived there.
12. Delaware
13. Idaho
14. Nebraska
15. Iowa
16. Wisconsin
17. Oregon
18. Wyoming
19. Kansas
20. Pennsylvania
21. Colorado
22. Michigan - I thought for sure we would rank higher.
23. Texas
24. Ohio
25. New Mexico
26. Tennessee
27. Minnesota
28. Washington
29. New Jersey
30. North Dakota
31. California
32. South Carolina
33. Indiana
34. North Carolina
35. South Dakota
36. Illinois - it takes more than Chicago and Michigan Ave. to keep the spirit alive.
37. Arizona
38. Florida
39. Oklahoma
40. Louisiana
41. Nevada
42. Rhode Island
43. Arkansas
44. Alaska - you might think being so close to the North Pole it would rank higher.
45. Georgia
46. Maryland
47. Virginia
48. Alabama
49. Mississippi
50. New York - contrary to all of the holiday movies focused on NYC, New York is a bottom feeder when it comes to Christmas Spirit.
51. District of Columbia
10 New Christmas Albums You Need For Your Holidays This Year
The season has arrived! Here's 10 new Christmas albums you'll want to add to your holiday playlist this year.