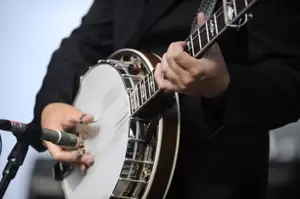 "Purple Rain" – This Bluegrass Version is My Favorite
Getty Images
Since Prince passed away last week, a lot of covers of his songs (especially Purple Rain) have found their way to the internet. Some of these are very recent (this cover of Purple Rain from Bruce Springsteen is pretty good). Some have been around for a few years.
One of the versions you probably haven't seen, is a bluegrass version of Purple Rain, done by a New York City based bluegrass/roots band named Leroy Justice. They released this video in February and obviously filmed it last summer (or sometime when it was warmer) in New York City.
Banana Don and Stephanie McCoy amuse and thrill you every weekday morning from 5:30 – 10AM on the radio at 100.7 WITL.
Banana Don can be reached via email at don.jefferson@townsquaremedia.com and on Twitter at @WITLBananaDon and @WITLFM. Also, Facebook friend Banana Don and Stephanie at Facebook.com/BananaStephanie and Facebook.com/WITLFM.