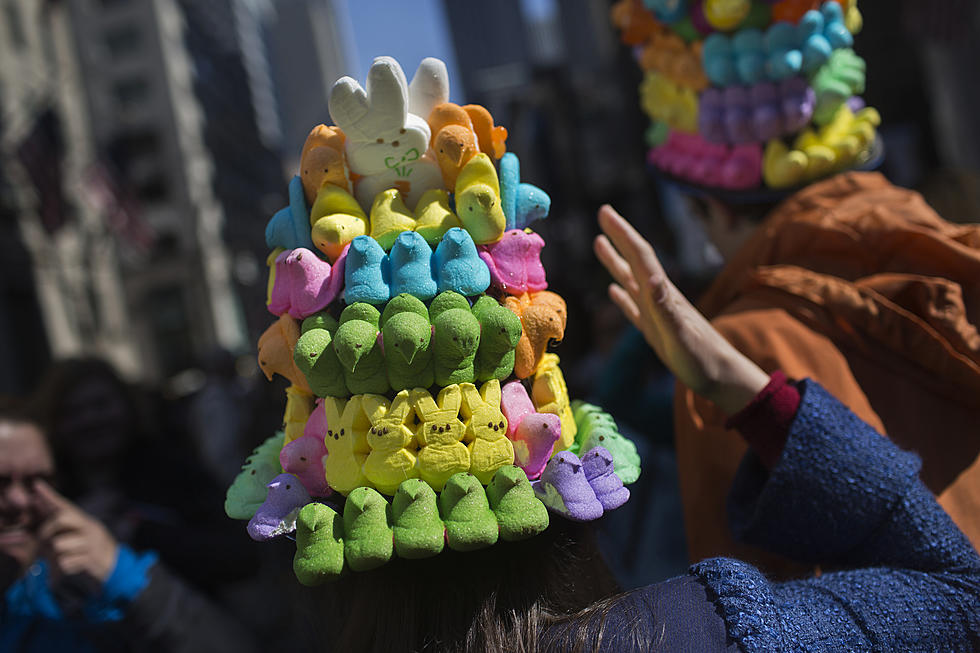 Need Some Sports? Major League Eating Is Here to Help
Photo courtesy of Getty Images
Since a lot of us are going through 'sports withdrawal' right now due to the COVID-19 pandemic, here's something 'sports-ish' that might be able to help fill that void. It's kind of a stretch, so just remember that I said 'might'.
Tonight, Friday, April 17th, 2020, you can tune in to the "BetOnline Quarantine Challenge" which is a bracket-style elimination eating tournament that is going to air on the Major League Eating YouTube channel.  Apparently, there's going to be four rounds of the eating competition and here are the foods that the competitors will be eating:
Qualifying Round: Sliced Bologna -- two pounds
Quarterfinals: Milk and Cookies -- one family pack of Oreos and a half gallon of milk
Semifinals: Baked Beans -- 1.125 gallons (or 10 pounds)
Finals: Ramen Noodles -- 10 individual ramen cups
That quarterfinal involving milk and cookies seems delightful and would it be possible to add a round with some Kraft macaroni and cheese? If you've ever paid any attention to previous eating competitions, some of the people that will be competing tonight might sound familiar to you including Joey Chestnut who has won a bunch of the Nathan's Famous Fourth of July Hot Dog Eating Contest, and Miki Sudo who is the #1-ranked female eater in the world.
Here are some of the other contenders in tonight's eating competition and what food they're known for eating large quantities of and the categories for tonight's big tournament. By the way, if you're in to gambling, there is a place for you to place your wager for the "BetOnline Quarantine Challenge". Click here to find out more on the Major League Eating YouTube channel. The competition starts at 7pm.
Favorite Foods (Past and Present) for Eating Tournaments