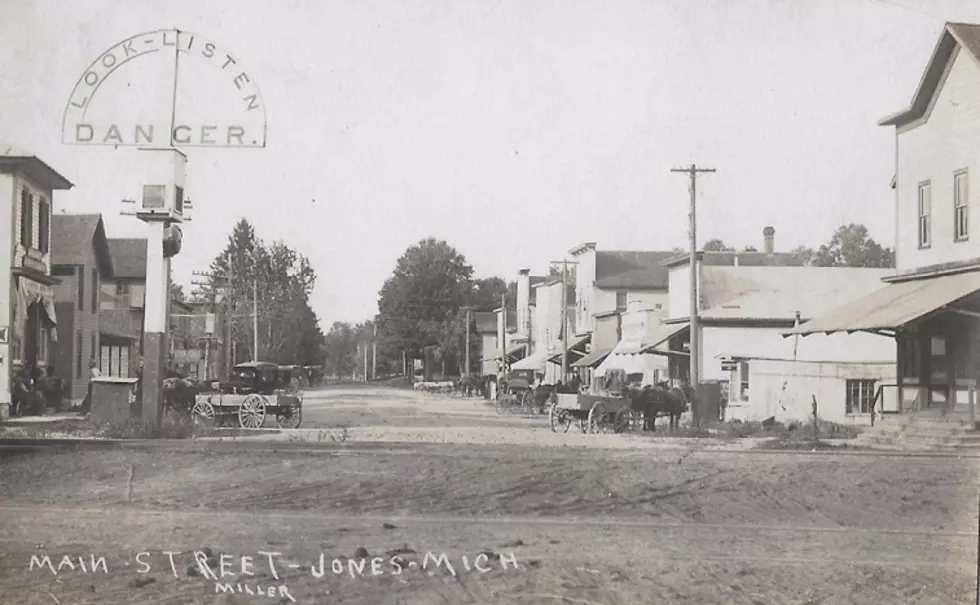 Michigan's Old Main Streets, Part 4: 1900-1940s
available @ worthpoint.com
Here we go again…more Main Streets, USA. Or more specifically, Main Streets Michigan.
People – me included – seem to enjoy seeing what their main streets looked like back in the days before they were even born. It only makes you feel old if you remember those old businesses!
The odd shops that occupied downtown buildings - long gone and replaced by familiar ones. For example:
1) That old 1900s saloon might now be a dress shop.
2) A general store could now be an antique shop.
3) That one-room school house has been morphed into a post office.
4) A livery stable may have been turned into a department store.
5) The current downtown intersection with the asphalt, stop signs, and tire marks were originally a dirt crossroads with an old-fashioned standup stop sign or even a traffic cop directing vehicles.
6) Horses, buggies, and bicycles were replaced by automobiles.
7) A harness shop was possibly changed into a gaming parlor.
8) A blacksmith's might very well now be a vape shop.
9) A creamery may now be a recycling center.
10) That alley that used to cut through the block behind the houses is gone – swallowed up and seeded over and transformed into backyards.
These are the photos that make looking at old main streets interesting.
Well, I'm not THAT old where I remember blacksmiths or livery stables – but I do recall sweet shops complete with counters and stools, slot car racing quarters, one old general store, and ten cent hamburgers.
The gallery below has fifty photos of various old main street scenes from around our state…maybe one of them is from your home town.
Michigan's Old Main Streets, Part 4
MORE VINTAGE MICHIGAN:
MICHIGAN SUPERMARKETS: 1915-1960s
Michigan's Coffee Shops, 1900 - 1975
Michigan Drive-In Restaurants & Memorabilia