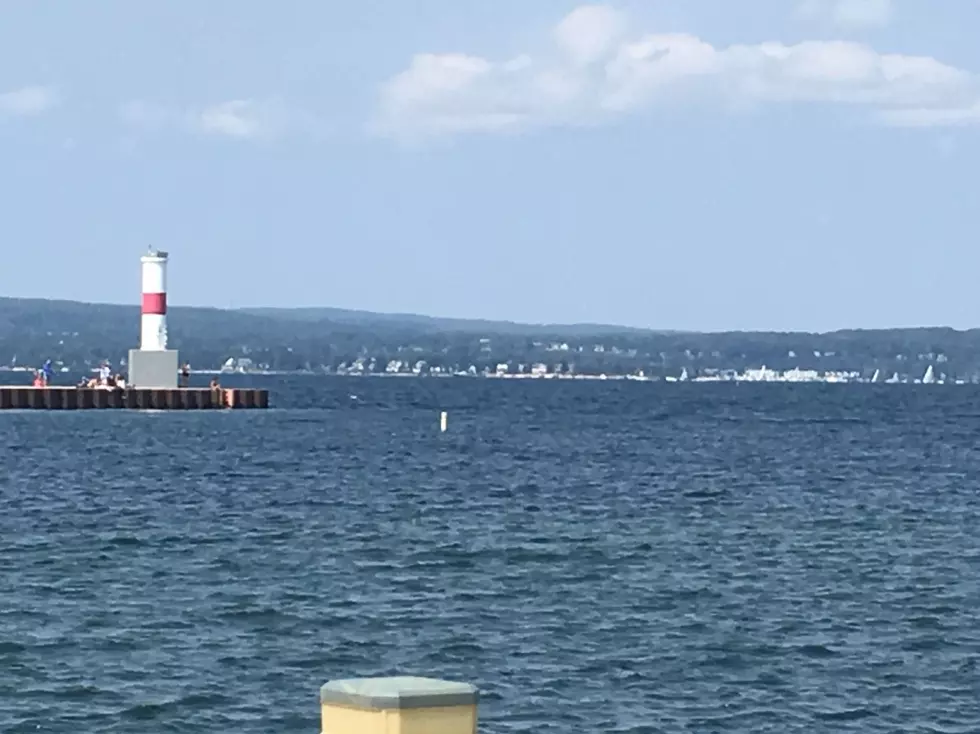 Michigan's Giant Lake Crucifix Seen For First Time in 5 Years
Out there-somewhere....Don Jefferson Archives
Why have I never heard about this before?
Apparently, there's a giant, 11-foot tall crucifix in Little Traverse Bay, near Petoskey. According to UpNorthLive.com, it lies 22-feet underwater and it's been there for 57 years. It was originally purchased in 1956 by a family who wanted to memorialize a 15-year old Bad Axe boy killed in an accident. But when the crucifix arrived broken, the family refused to accept it. Six years later it ended up in Little Traverse Bay to honor a diver who lost his life in Torch Lake.
I've been going to Petoskey on vacation for 15 years now - and this is the first I've heard of this. If you've done some diving or have a boat up there you probably already knew about it, but this story is relevant right now, because last Saturday, an estimated 1000 people walked out onto the ice to see the crucifix, through a hole cut in the ice. They did this for the first time in 2015. This was the first time the weather would allow for it since then.
Huh. You learn something new every day.