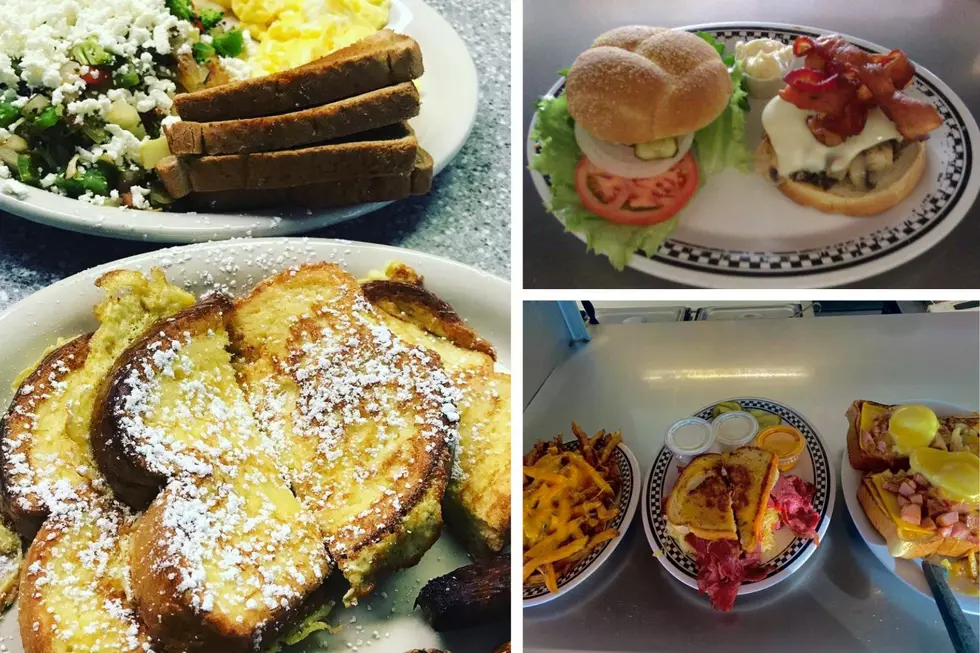 Michigan Diner Gets National Praise and is Named 'Best'
Fleetwood Diner, Facebook
Burgers, fries, milkshakes, breakfast - is there anything better than a classic American diner? And we've got a lot to choose from here in Michigan!
Where's your favorite place to go for yummy comfort food?
Immediately I think of the 76th St. Truck Stop Diner in Byron Center! Their menu is HUGE - something I think is a must for any diner. If I can't order both pancakes and a bacon cheeseburger, I'm out!
The 76th Street Truck Stop Diner gets rave reviews, and in fact, last year it was named the Best Truck Stop in Michigan by Love Food.
Well, the folks at Love Food have created a new ranking - and it's all about diners.
This time a different Michigan eatery earned their top award as the Best Diner in Michigan... Fleetwood Diner!
Fleetwood Diner has locations in Lansing and Ann Arbor.
Here's Love Food's praise for Fleetwood Diner:
People flock to Fleetwood Diner for filling breakfasts like its signature dish, the hippie hash: hash browns tossed with vegetables and feta cheese. You can add meat, but the diner's flexibility and good range of vegetarian and vegan options makes a refreshing change. It's the friendly service and fun overall experience that really wins over customers though. The tiny, trailer-style diner's internal walls are plastered floor-to-ceiling in stickers.
Oh my goodness, hippie hash does sound amazing! Here's a look at the original hippie hash, the meaty hippie hash, and the gyro hippie hash. I'll take them all, thanks.
On Fleetwood Diner's menu you'll also find omelets, pancakes, French toast, eggs benedict, gyros, porkchops, burgers, burgers, Reubens, Coney Dogs, cheese fries, and tons more!
And of course, a staple for any good diner - The Club Sandwich:
Here's a peek inside at those sticker-covered walls:
Looks like a cool - and delicious - place to check out! Take a look at their menus here.
Here are more Michigan restaurants that have gotten national attention:
16 West Michigan Restaurants Featured on National TV
West Michigan has a great foodie scene! Through the years, national TV shows like Food Paradise, Cheap Eats, and Diners, Drive Ins, and Dives have shot at West Michigan restaurants.
How many have you visited? Which local restaurants do you think SHOULD be featured on national TV?
10 Of Michigan's Oldest Restaurants
40 Michigan Restaurants That Have the Best Burgers
Michigan has lots of good burger joints. What's your favorite? We asked, and here are the top burgers in Michigan according to you!
Sixteen of Michigan's Smallest Restaurants