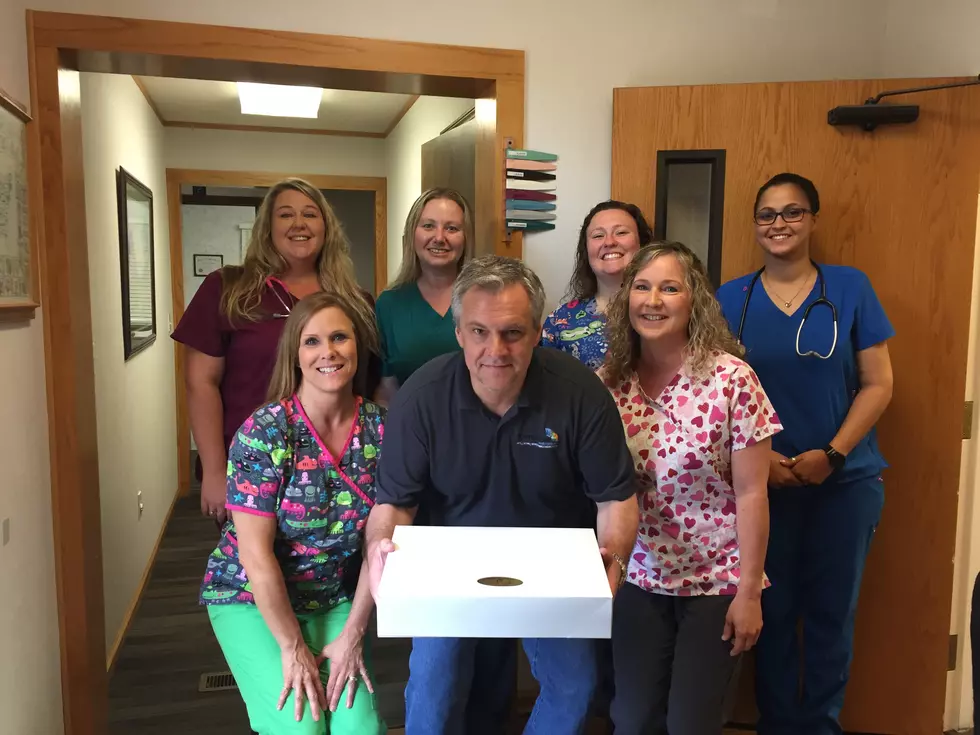 Lori Manyen And Her Co-Workers Get Donuts!
Photo courtesy of Sparrow Medical Group Mason
I went to Mason Thursday morning to make another Wittle @ Work Donut Drop to the ladies at Sparrow Medical Group in Mason. Lori Manyen entered our weekly contest and won a delicious assortment of donuts from Bake N' Cakes South on Martin Luther King Boulevard.
Thanks as always to our friend, Jeff Johnson from Bake N' Cakes for the donuts. If you haven't tried Bake N' Cakes, you owe it to yourself to stop in soon. Thank you also to Lori and her colleagues for opening their doors to us and spending time with WITL.
We had a great time visiting with Lori and the rest of our terrific Wittle Family members at Sparrow in Mason on Thursday and I'd love to drop some donuts off at your workplace some morning, too. If you'd like to get signed up for the Wittle @ Work Donut Drop, you can do that right here.