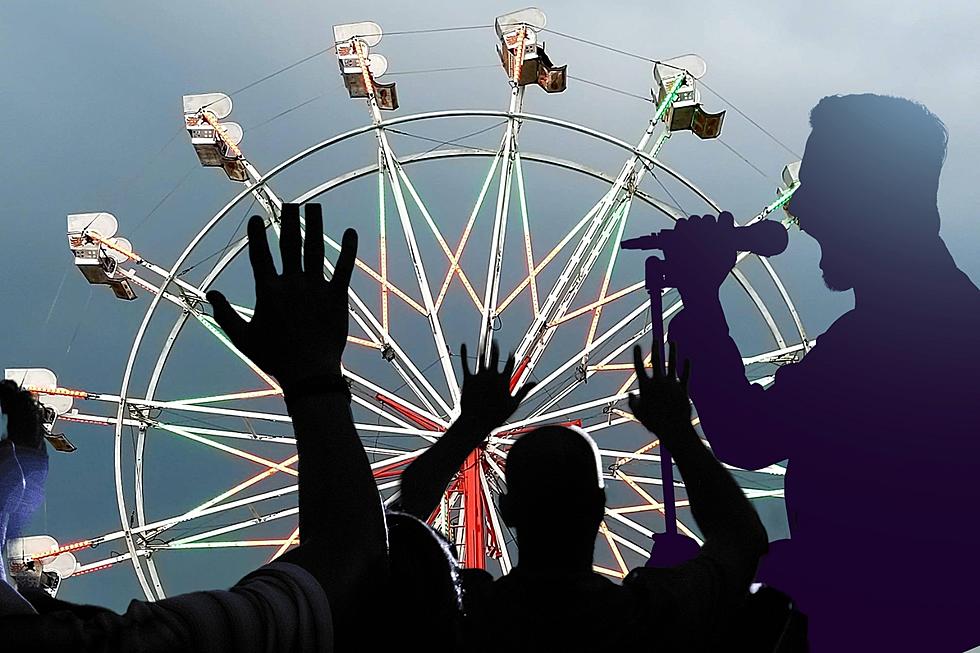 Lee Brice, Ashley McBryde to Headline 2023 Ionia Free Fair
Photos via Canva and Facebook (Ionia Free Fair and Ionia Fairgrounds)
The Ionia Free Fair has announced country stars Lee Brice and Ashley McBryde as headliners for its 2023 event, scheduled to take place this July.
Lee Brice
Lee Brice has been announced to headline entertainment at the Ionia Free Fair on Thursday, July 20.
Brice first garnered attention in Nashville in 2007 as a co-writer of Garth Brooks' #1 smash "More Than a Memory". He signed a recording contract with Curb Records that same year, and before the decade ended, Brice would chart his very first Top 10 single as a solo artist, 2009's "Love Like Crazy".
In the years since, Brice has collected eight #1 songs on the US Country Airplay Chart, including "A Woman Like You" in 2011; "Hard to Love" and "I Drive Your Truck" in 2012; "I Don't Dance" in 2014; "Rumor" in 2018; "I Hope You're Happy Now" (a duet with Carly Pearce) in 2019; and "One of Them Girls" and "Memory I Don't Mess With" in 2020.
Brice's special guest for this show will be Tyler Farr. Farr's a frequent co-writer of Brice's, but has a few chart hits of his own, including 2013's "Redneck Crazy" and "Whiskey in My Water"; and 2014's "A Guy Walks Into a Bar", which went all the way to the top of the US Country Airplay chart.
Tickets for this show range from $45 to $70, and can be purchased here.
Ashley McBryde
Ashley McBryde (and an as-yet-unannounced special guest) will headline the Ionia Free Fair on the evening of Saturday, July 22.
McBryde won a Grammy in 2023 for her duet with Carly Pearce, "Never Wanted to Be That Girl", which has been certified gold by the Recording Industry Association of America (or RIAA). McBryde's debut single "A Little Dive Bar in Dahlonega" has also been certified gold, with her 2019 hit "One Night Standards" going platinum.
Tickets for this show range from $35 to $60, and can be purchased here.
100.7 WITL's "Jam at The Junction" with Shane Profitt, Conner Smith and 12/OC
1007.WITL had its first "Jam at The Junction" on February 21, 2023. Nashville up-and-comers Shane Profitt and Conner Smith performed, along with the band 12/OC.