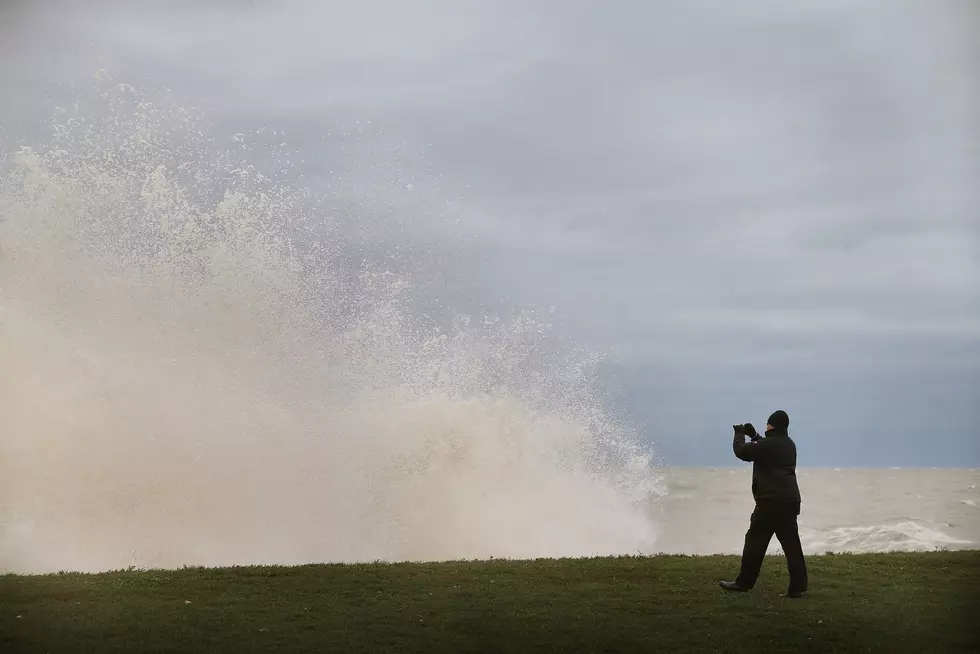 Lake Michigan Getting Giant Waves on Friday
Let's be careful out there....Getty Images
If you can find an excuse to get to Lake Michigan on Friday - somewhere south of Holland, you might be in for quite a show.
Enter your number to get our free mobile app
According to MLive.com, Lake Michigan is forecast to get waves of 15 feet (or more) along the southern coast. A gale warning on the southern part of the lake, with winds from the north, should be effect into the afternoon. According to the National Weather Service, wave heights should be around 9 feet in Ludington and get higher the further south you go.
And while the sight of huge waves pounding the coast will be spectacular, the combination of high water on Lake Michigan and 15-foot waves is going to do some more damage (hopefully not a lot) to beaches and property along the coast.