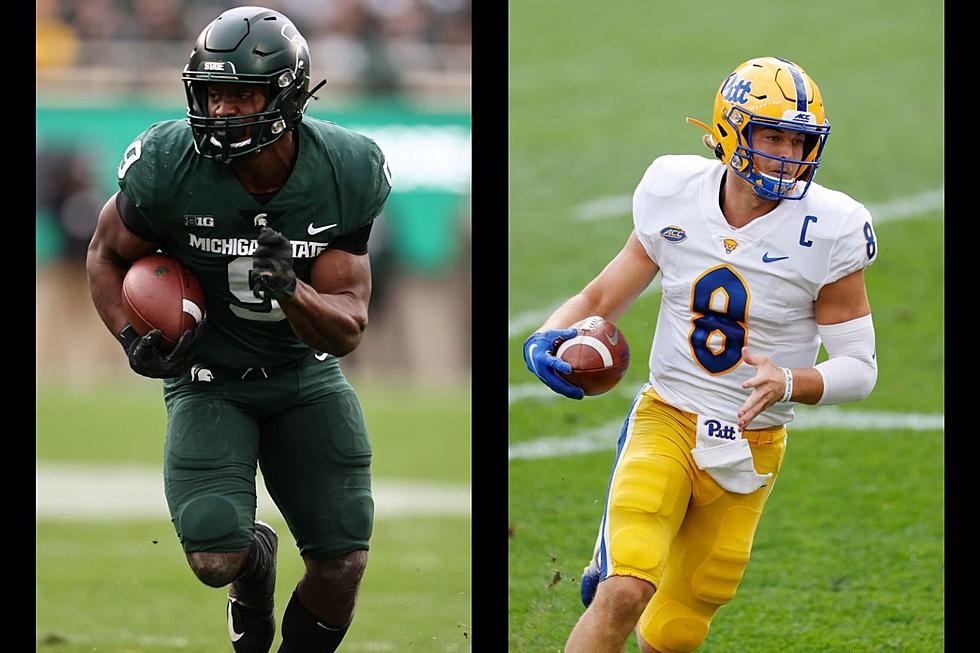 Kenneth Walker III and Kenny Pickett Might Not Play in the Peach Bowl…So What?
Photos by Gregory Shamus/Joe Robbins/Getty Images
Right now the big question Michigan State and Pittsburgh fans are asking is will MSU's Kenneth Walker III and Pitt's Kenny Pickett play in the Peach Bowl?
Let me put it to you like this. If you are an intense fan of both schools, you should praise both of these young athletes, not hate on them.
Look, if you were put in their shoes, you would do the same thing. This is their decision to make. Both coaches Mel Tucker and Pat Narduzzi support their players too if they decide not to play.
These players are both going to be high draft picks in the NFL in the spring. Meaning playing in the Peach Bowl only puts these two superlative players at risk. Kenneth Walker III was the Doak Walker Award winner and Kenny Pickett was the best quarterback in all college football and got close to winning the Heisman.
Today's fans will turn on players, coaches, and teams like a weathervane! That's a fact too! Both these players can't do any more on the college gridiron without risking injury to themselves. So I'm telling the entire fan base just chill out.
Both of these players have proven what they can do on the football field. If they choose to pass on the Peach Bowl, other upcoming players will be showcased for next season.
Please don't hate on these players if they choose to focus on the NFL Draft and skip the Peach Bowl. You would do the same thing!
LOOK: What major laws were passed the year you were born?
Data for this list was acquired from trusted online sources and news outlets. Read on to discover what major law was passed the year you were born and learn its name, the vote count (where relevant), and its impact and significance.