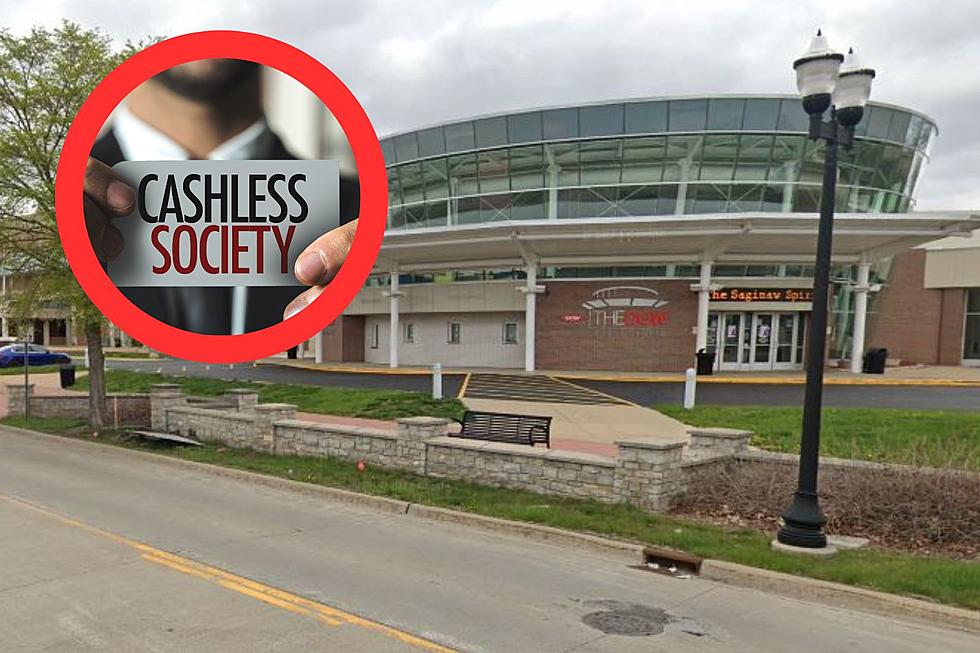 Saginaw and Midland, MI Area Taxpayers are Annoyed with The Dow's New Policy
Credit: Google Street View, Canva
It's somewhat surprising when a Mid-Michigan business refuses cash for transactions.
That's what happened in Saginaw, MI this week.
See Also: Actor James Earl Jones, from Michigan, will be honored with a bronze statue.
Midland's Dow Event Center
We first reported back in August of the Dow Event Center's intentions of going cashless. There was a good amount of pushback on behalf of the community.
According to WNEM-TV5, the Dow has indeed gone cashless. They've also instituted a clear bag policy.
Anyone used to carrying a purse or fanny-pack will need to leave it at home.
Do other businesses do this in Michigan?
Consumers Energy and T-Mobile have stopped accepting debit & credit cards for payments.
In Detroit, The Detroit News reports city council enacted a law requiring businesses to accept cash and not require a minimum for credit/debit card purchases. It goes into effect in September.
It's not uncommon for arenas and concert venues to implement these policies either.
Is it legal for Michigan businesses not to accept certain forms of payment?
Thankfully, there is federal guidance for this question. The Federal Reserve System states:
There is no federal statute mandating that a private business, a person, or an organization must accept currency or coins as payment for goods or services. Private businesses are free to develop their own policies on whether to accept cash unless there is a state law that says otherwise.

Section 31 U.S.C. 5103, entitled "Legal tender," states: "United States coins and currency [including Federal Reserve notes and circulating notes of Federal Reserve Banks and national banks] are legal tender for all debts, public charges, taxes, and dues." This statute means that all U.S. money as identified above is a valid and legal offer of payment for debts when tendered to a creditor.
Private businesses can do whatever they want. It doesn't mean you don't have a say, though. Reach out to your representation in Lansing to voice your concerns.
See Michigan's Only 2-Story Target Store
The popular retailer only has a handful of two-story locations. Some downtown areas around the United States even have three-story buildings with cart escalators and elevators. Only one two-story Target exists in Michigan. It's in Bloomfield Hills.
Gallery Credit: Nate Reed
Take a Peek Inside Madonna's Former Mansion
An opulent home once owned by Michigan's own Material Girl herself is on the market, for $18.9 million.
The three-acre property overlooks Lake Hollywood, downtown Los Angeles, and the ocean and even features a panoramic view of the iconic Hollywood sign.
Gallery Credit: George McIntyre
Charming, Up North Michigan Grocery Store Could Be Yours for Under $1M
Morrison's Market has been family owned & operated for 69 years. Now, retirement means passing the torch to a new owner ready to serve Hillman, MI.
Gallery Credit: Nate Reed