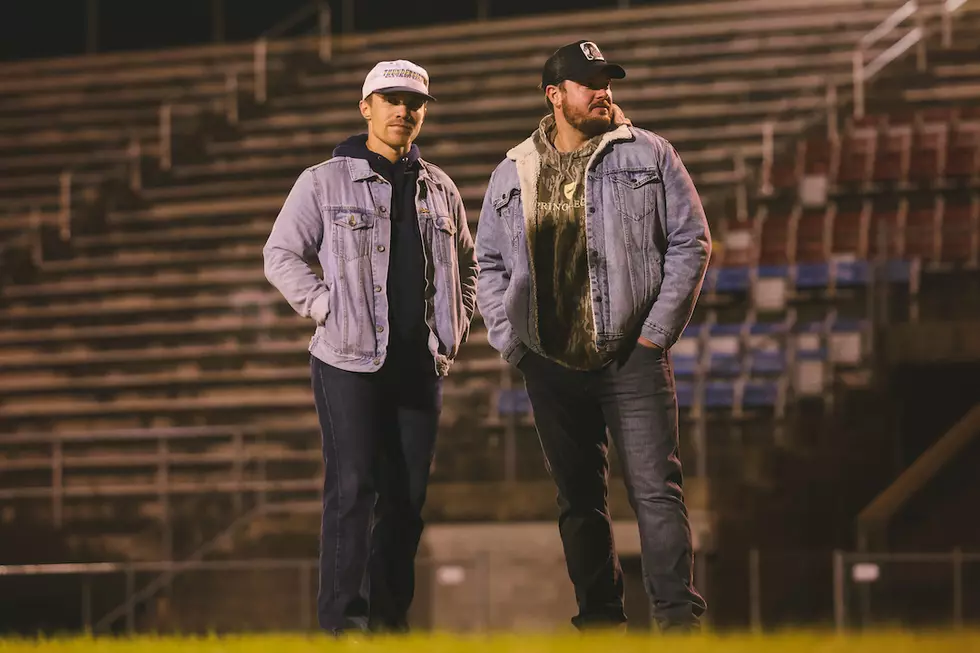 Muscadine Bloodline Announce New Album, Share Nostalgic Title Track 'Teenage Dixie' [Listen]
Courtesy of the artist
It's been less than a year since Muscadine Bloodline released their acclaimed record Dispatch to 16th Ave., but the country duo already have a new project ready to share.
Due out on Feb. 24, Teenage Dixie features 16 tracks thematically centered around coming of age amongst the deep-rooted traditions and folklore of Southern culture.
"Teenage Dixie is a collection of stories with an eccentric underlying tone based in the South. Some are autobiographical, some are true in history books, some are fables about real figures, while some are stories told from a grandson of a man who is larger than life," Muncaster and Stanton explain in a statement. "Regardless of this being inspired by the South, we are all a product of our raising and shaped by our upbringing. This record incorporates some of our favorite elements of a place that, for some, is anything but stereotypical."
The record's title track, penned by members Charlie Muncaster and Gary Stanton along with Ryan Youmans, is a catchy reflection on a high school love that still lingers on, even as the years have flown by.
Muscadine Bloodline's upcoming record will also include their 2022 singles "Made Her That Way," "Me on You" and "Evinrudin'," which the duo co-wrote with Adam Hood and Brent Cobb. American Aquarium's BJ Barham also lent his songwriting talents to two cuts on the project.
Additional tour dates are expected to be announced in the weeks ahead, but Muncaster and Stanton already have a busy touring schedule set for the next few months. Fans can catch them perform at Mile 0 Fest 2023 later this month before the duo headline a handful of dates across the U.S.
You can find a complete list of upcoming concert dates at the band's official website.
Muscadine Bloodline, Teenage Dixie Track List:
1. "Teenage Dixie" (Charles Muncaster, Gary Stanton, Ryan Youmans)
2. "Pocketful of 90's Country" (Muncaster, Stanton, Youmans, Zoltan Tobak)
3. "Made Her That Way (Muncaster, Jordan Fletcher)
4. "Me On You" (Muncaster, Stanton, Youmans)
5. "Inconvenience Store" (Muncaster, Stanton, Youmans, Tobak)
6. "Evinrudin'" (Adam Hood, Brent Cobb, Muncaster, Stanton)
7. "Cryin' in a GMC" (Stanton)
8. "WT vs the Devil" (Stanton)
9. "Devil Died in Dixie" (Stanton)
10. "Life Itself" (Stanton)
11. "Good to Drive" (Muncaster, Stanton, Youmans)
12. "Named After Natives" (BJ Barham, Muncaster, Stanton)
13. "Old Man Gillich" (Stanton)
14. "Azalea Blooms" (Barham, Stanton)
15. "Knife To a Gunfight" (Stanton, Youmans)
16. "Shootout in Saraland" (Stanton)
10 Most-Played Americana Albums of 2022