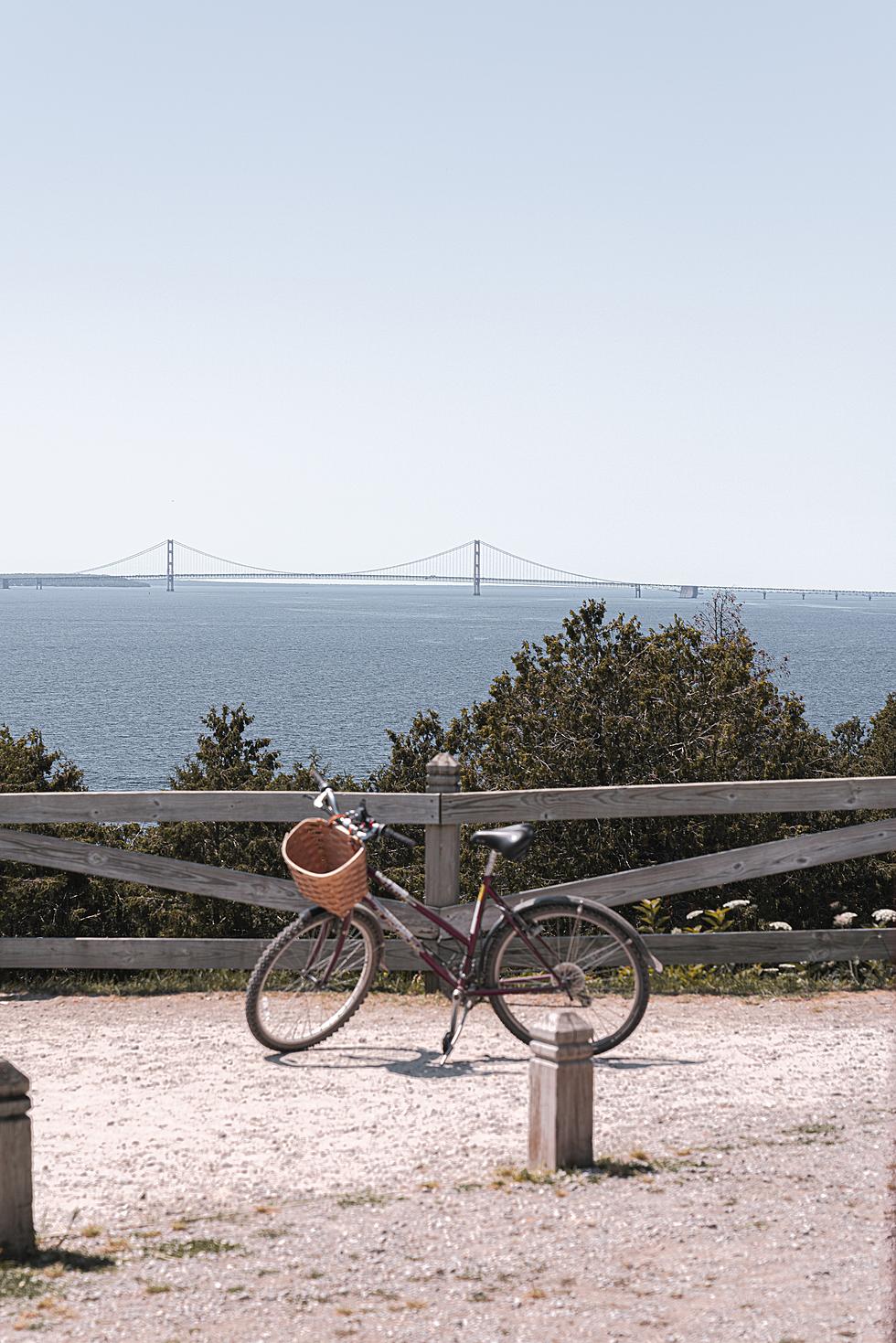 Michigan Once Considered a Plan That Would Have Built a Bridge to Mackinac Island
Photo by Cameron Stewart on Unsplash
Today the fudge-filled historic Mackinac Island is famously car-free, but could you imagine a vehicle bridge to the island? It almost happened.
Back in the 1920s as cars began to populate our nation's roads, crossing between Michigan's Lower and Upper Peninsulas was one of the first things Michigan's road builders where thinking about. A plan was floated that would have connected the peninsulas by a series of bridges and causeways crossing the straits of Mackinac and placed roads on Mackinac and Bois Blanc Islands in Lake Huron. The connection would have been St. Igance to Cheboygan not Mackinaw City and would have run 25 miles.
TV 9&10 explored the history and found:
Starting in St. Ignace across the Straits to the south end of Mackinac Island. From Mackinac to Round Island, then from Round over to Bois Blanc Island all the way down the center of the island, splitting the Twin and Thompson lakes, back into Lake Huron landing in Grass Bay just east of Cheboygan. Just about a 25 mile combination of bridges and causeways.
How serious did the proposal get? Very - they started surveying the land according to a Mackinac Bridge Authority historian.
 To this day, you can see survey markers on Bois Blanc for this massive project.

"I heard that there is a survey line on Bois Blanc of that alignment for the road that would cut across Bois Blanc and it was from the 1920s, so it's thought to be part of that survey line of the suggest series of causeways and bridges that was proposed by C.E. Fowler recommended."
Imagine how different northern Michigan would have been should the proposal have been completed rather than our iconic Mackinac Bridge - no 5-mile suspension bridge and a much longer island-hopping drive. Certainly, Mackinac Island would have a very different complexion hosting an interstate of traffic. Can you imagine a truck stop on the Island? On the other hand, the causeways would have opened up the much less known and visited Round and Bois Blanc Islands.
It's hard to think that anyone would want to give up what with have with the bridge and Mackinac Island, but it's fascinating history to consider.
What Might Have Been - The Mackinac Causeway
The map below shows the approximate routing of the proposed Mackinac Causeway between St. Ignace and Cheboygan via Mackinac, Round and Bois Blanc Islands.
Read the full story of the Mackinac area causeway from 9&10 News.
Around Mackinac Island on M-185 Michigan's Motorless Highway + More Iconic Roads
Take a look at M-185 around Mackinac Island and the unique wooden mileposts.
And check out these roads across Michigan that were built, unlike the Mackinac Causeway.
50 of Michigan's "Must-Drive" Roads
Gas up the car, grab those road munchies and a roadtrip partner that you can trust, and head out on some of Michigan's most unique roads and routes. Make sure you take lots of photos and video!