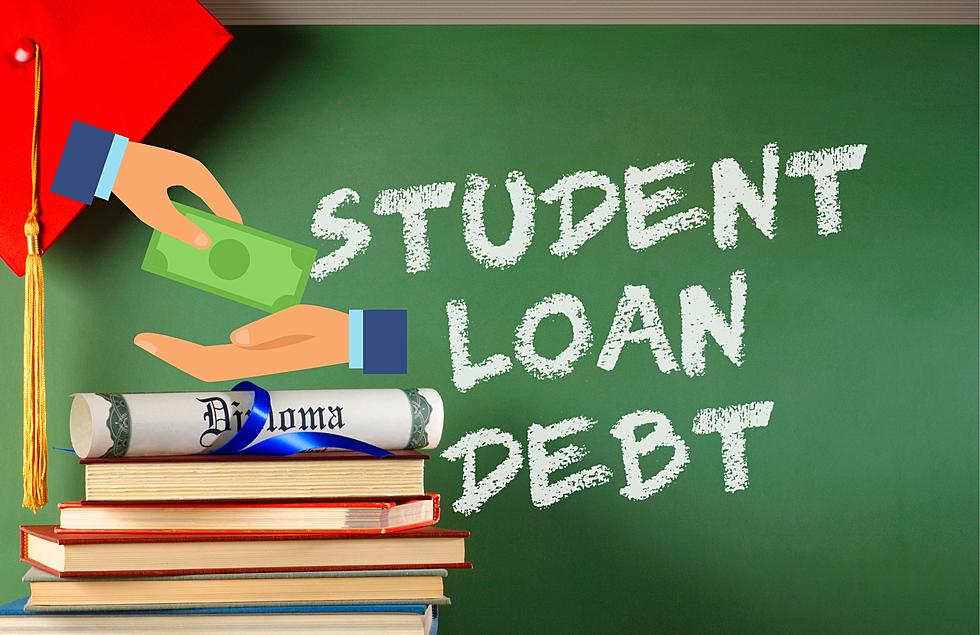 When Do People In Michigan Have To Start Paying Back Student Loans?
Credit: Canva
If you have student loans, you may be wondering when you have to start paying them back.
Federal student loan payments have been paused since March 2020 due to the COVID-19 pandemic. However, payments will resume soon.
When Will Student Loan Payments Resume?
According to Bankrate payments will resume 60 days following the end of the payment pause, which is currently set to expire on June 30, 2023, or following the resolution of ongoing forgiveness litigation.
This means that borrowers will have to start paying back their loans by the end of the summer at the latest.
The exact due date of the first payment will depend on when the Supreme Court makes its decision regarding President Biden's plan to cancel up to $20,000 in student debt per borrower.
If the Supreme Court decides the fate of the plan before June 30, 2023, the repayment clock starts again 60 days after the Education Department is allowed to implement the one-time debt cancellation or the litigation is resolved.
If you're not sure whether your loan payments are paused or not, contact your loan servicer.
Borrowers can use the additional time to ensure their contact information is up to date with their loan servicers and consider enrolling in electronic debit and income-driven repayment plans to support a smooth transition to repayment.
Betsy Mayotte, President of the Institute of Student Loan Advisors, encourages people not to make any payments until the pause has ended. Instead, she says
put what you would have paid into a savings account.

 
If your budget is tight, you may want to consider enrolling in an income-driven repayment plan, which can help lower your monthly payments based on your income.
25 Things Michigan Is Known And Famous For
Michigan is known as the Motor City and is home to Motown. But that just scratches the surface of what the Mitten state is known and famous for.
These 9 Lazy Rivers Are Perfect For A Hot Michigan Summer
Summertime in Michigan is filled with endless possibilities of how you can have fun outdoors. One of the most relaxing ways to have fun is to go tubing down a river in Michigan. These are 9 lazy rivers that are perfect for a hot Michigan summer.
Bring Your Pet And Enjoy These 20 Pet Friendly Michigan Beaches
There is no need to leave your pet behind. Check out these 20 pet-friendly beaches in Michigan all summer long.