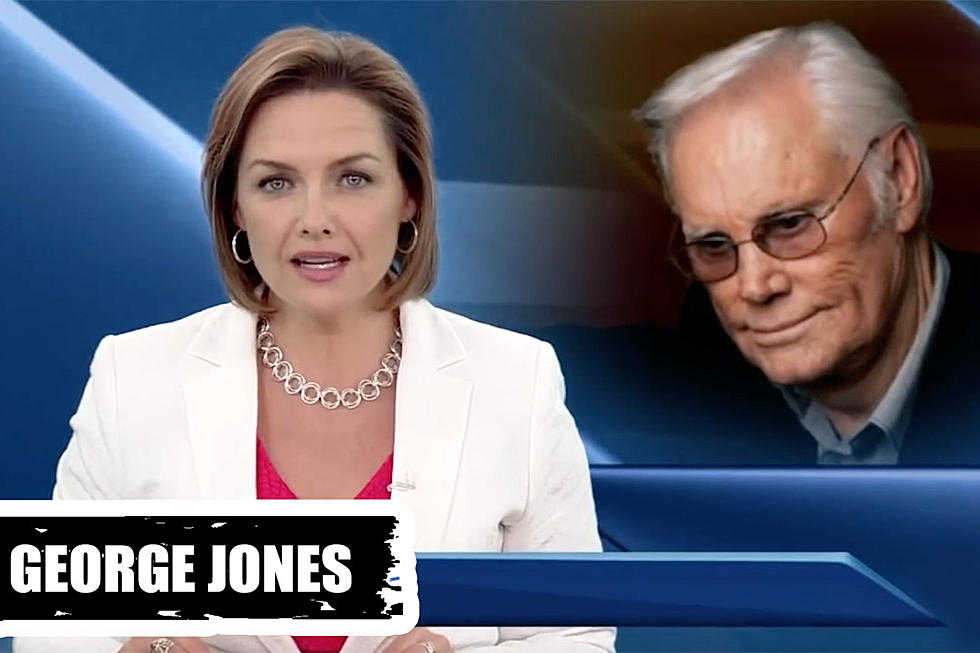 Tragic News Reports on Country Music Deaths
There is no easy way to find out your favorite country music star has died, but these 10 news broadcasters did their best to break the news softly.
From John Denver to Elvis Presley to Troy Gentry, here are 10 news reports announcing the deaths of famous country singers and celebrities. Several stopped whatever show was airing at the time, while a few others were relegated to the nightly news.
Social media has made this kind of urgent television reporting essential, so you'll find the most recent reports come with an extended package of reactions and career highlights. In at least one instance (Hank Williams, at 2:50) the newscaster is audibly devastated. Who can blame him?
Several sharp viewers noticed that in at least once instance, the news got it wrong. A Los Angeles broadcaster sharing Presley's news noted that he died at age 45 when he was only 42 years old. That's one advantage of the digital age. Mistakes like this can be quickly corrected, but they live on in infamy in print or on television.
Watch: Tragic News Reports On Country Music Deaths:
R.I.P.: 27 Country Singers and Songwriters Who Died Too Soon
These country singers had so much more to give. See 27 country singers who died much too soon: Keith Whitley, Mindy McCready, Troy Gentry and more.