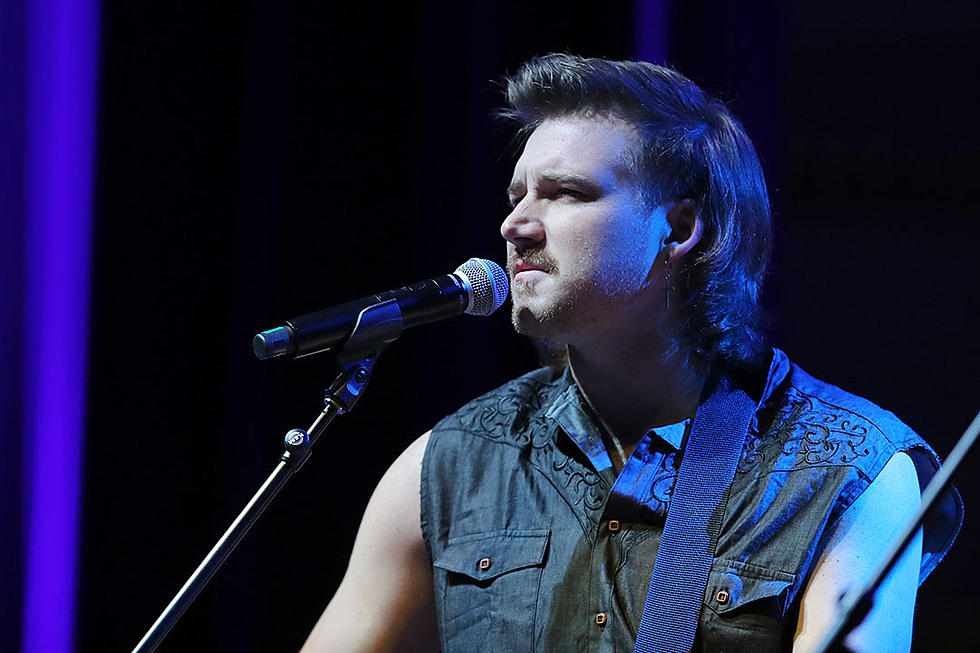 Morgan Wallen Tips His Hat to Keith Whitley in an Unreleased Song [Listen]
Brett Carlsen, Getty Images
Morgan Wallen had a little extra time during a hunting excursion on Sunday morning (Jan. 8), and so he hopped on social media to offer fans a snippet of an unreleased song with a traditional twist.
"Sitting here waiting on the sun in a deer blind..here's a new one," Wallen wrote in the caption of his post, alongside a video post of a work tape labeled "Keith Whitley Ref 1 Jan 6." It's unclear if the new song is named after the late, great Keith Whitley, or whether it's simply a reference to the fact that Wallen's track is an homage to the legendary artist and some of his best-loved songs.
Whitley classics like "I'm No Stranger to the Rain," "I Never Go Around Mirrors" and "Kentucky Bluebird" get a shout-out in Wallen's heartbreak ballad, which describes the bitter, bourbon-soaked aftermath of a breakup.
"I'm no stranger to the rain / It starts rainin', I start pouring / I'll take hurtin' like hell in the morning / Over feeling this way," Wallen sings in the opening verse of his song. "There ain't a mirror in this house anymore / Cause it kills me to see the guy that let you leave / And walk right out the door..."
Wallen hasn't formally announced plans for a new album, but he's hinted that he's got one in the works, and even closed out 2022 with a little bit of new music. The singer shared a three-song "sampler pack," including a studio version of "Tennessee Fan," a song that has been a live fan-favorite for a while.
While fans wait for more details about new music from the country star, they can look forward to seeing him on the road in 2023. Wallen is set to launch his One Night at a Time World Tour in March, and the trek will take him across New Zealand, Australia and Canada, as well as hitting a hefty string of U.S. cities.
See the Most Played Country Song from the Year You Were Born
Who had the most played country song during the year you were born? This list is a fascinating time capsule of prevalent trends from every decade in American history. Scroll through to find your birth year and then click to listen. Some of these songs have been lost through the years, many of them for good reason!