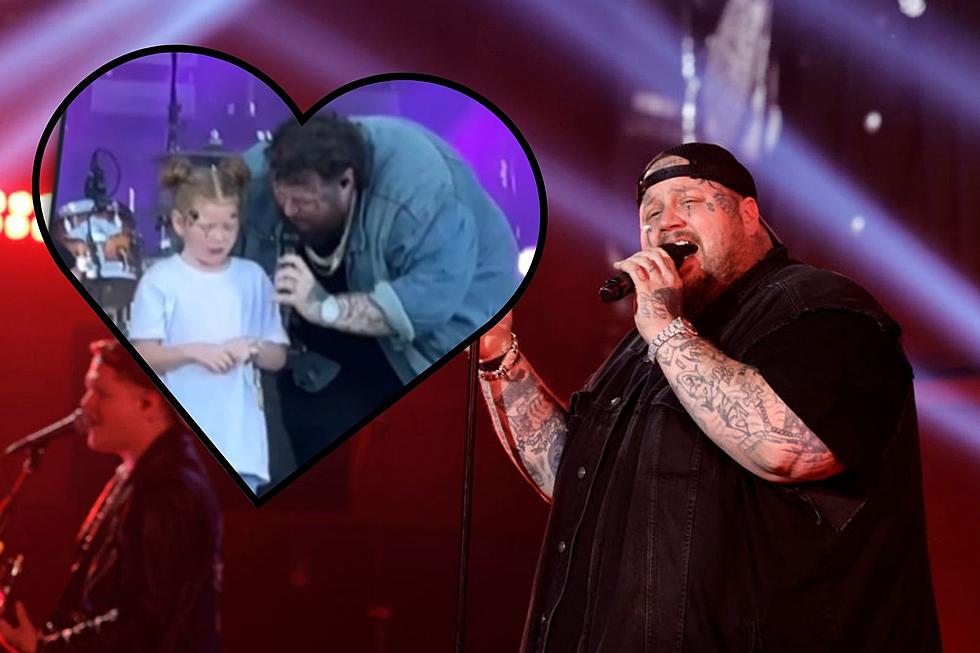 Jelly Roll Sings 'Save Me' With Little Girl Sporting Face Tattoos Like His [Watch]
TikTok, Getty Images
There seems to be a trend going on at Jelly Roll concerts. On Aug. 15, the singer brought an 11-year-old fan on stage to sing Lainey Wilson's part of "Save Me". Now an even younger fan joined him for the same song, only this girl was sporting some sweet ink.
Jelly spotted the youngster in the audience holding a sign and showing off a set of (fake) Jelly Roll face tattoos. He thought it was "the coolest sh-t ever" and had to invite her onstage.
As you'll see in the video, as soon as the little girl gets on the stage, she greets the "Need a Favor" singer with a big hug.
While she seems unsure of being in front of the crowd, she doesn't hold back when belting out the words to "Save Me" along with Jelly.
See the sweet moment unfold in the video below:
Heartwarming moments with young fans are becoming a regular thing at Jelly Roll's concerts. Another example of this was earlier this month when a 12-year-old fan asked to sing "Son of the Dirty South" with him, and the star allowed it.
You may think you know Jelly Roll, but here are some things about the singer that you may surprise you.
10 Things You Didn't Know About Jelly Roll
The
Jelly Roll: Save Me
documentary on Hulu tells
Jelly Roll'
s complicated life story and spares no details. He's shockingly honest about addiction, prison, his childhood and his insecurities. Here are 10 key takeaways from the project.