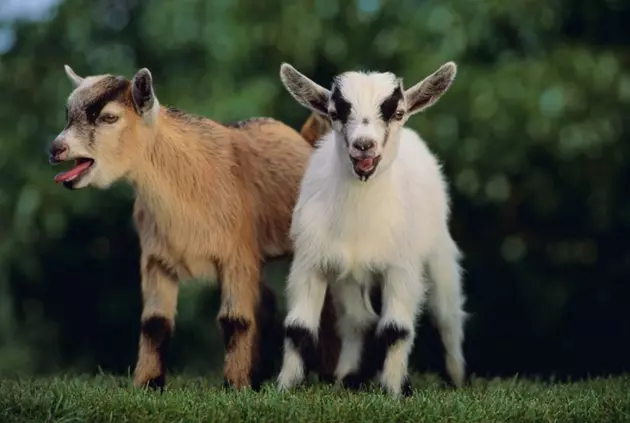 Goat Yoga Has It's Roots In Michigan
Fuse
Goat yoga, aka the cutest form of exercise ever, has it's roots right here in Michigan!
According to the Detroit Free Press, the idea was created by "Muskegon native Lainey Morse, 45, who lives in Albany, Ore., on a farm with 10 goats." Morse was approached with the idea of goat yoga after she hosted a "goat happy hour" (where anyone who was stressed or sick could come and enjoy the company of the goats) as well as a kids birthday party. One of the parents at the party was a yoga instructor, and thought it would be a great idea to combine goats with yoga classes. And she was right!
The goats are so friendly and sociable that they end up climbing on and cuddling up to everyone during the yoga class. And as for the human participants... they love it too! People smile from ear-to-ear during the class. So if you're looking for a happy way to de-stress, find the nearest goat yoga. Now, I want to know... when is kitten and puppy yoga gonna be a thing?!? Read more about goat yoga here. 
Listen to Kristen Matthews weekdays from 10 a.m. to 3 p.m. Catch up with Kristen on Facebook and Instagram!
**CHECK OUT THE NEW WITL APP AVAILABLE AT THE ITUNES STORE AND GOOGLE PLAY!**