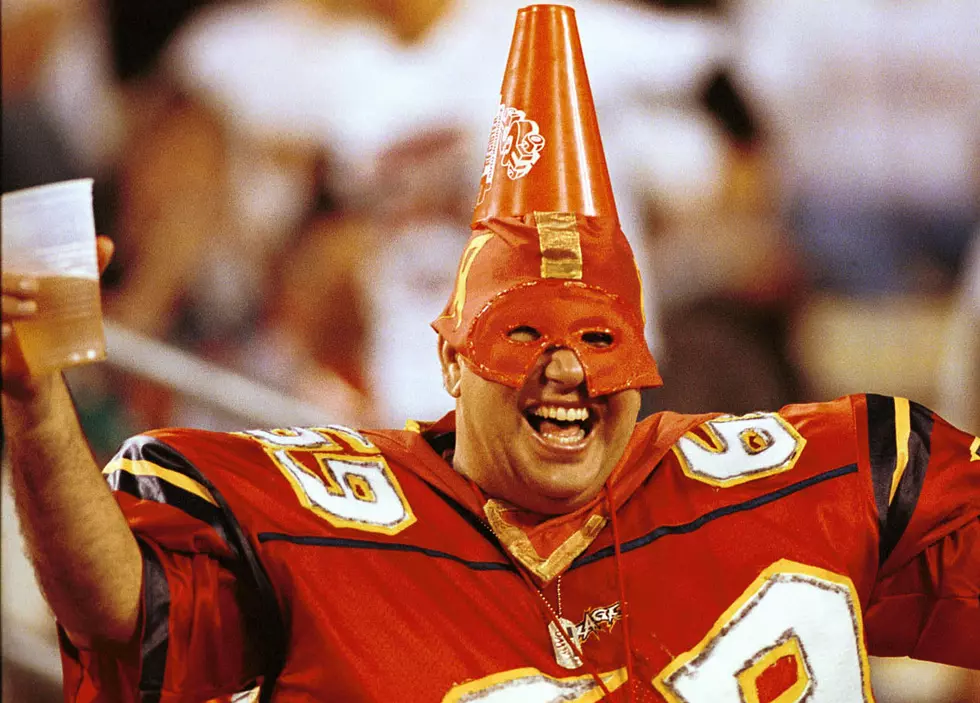 Get Ready for the XFL – With Four Former Michigan State Spartans
I bet this guy will miss the cheerleaders....Getty Images
Sure, we'll all be having beverages and wings this weekend when the Chiefs play the 49ers in the Super Bowl. I really don't care who wins. I'll be checking my Super Bowl squares and hoping some of the commercials make me laugh. That's it. But I AM a little intrigued by what's happening the following Saturday when the XFL starts their football season. Again.
Enter your number to get our free mobile app
Vince McMahon is bringing the XFL back. We had one year of the original XFL in 2001. And then - it was gone, along with all that money Vince and NBC had invested. Now, the XFL is back - with (I hear) no cheerleaders, shorter games (they want to keep them to 2 1/2 hours) and double-forward passes. And at least four former Michigan State Spartans will be suited up and ready to play.
According to MLive.com, "Quarterback Connor Cook, linebacker Taiwan Jones, safety Demetrious Cox and wide receiver Keith Mumphery are all on the rosters released on Monday for the league's eight teams." Obviously Cook is the most high profile of those players. He'll be playing QB for the Houston Roughnecks when they take on Taiwan Jones and the L.A. Wildcats that first Saturday afternoon.
The "XFL 2.0" season begins Saturday February 8th, with two games on ABC and Fox and then two more games Sunday, on Fox and ESPN