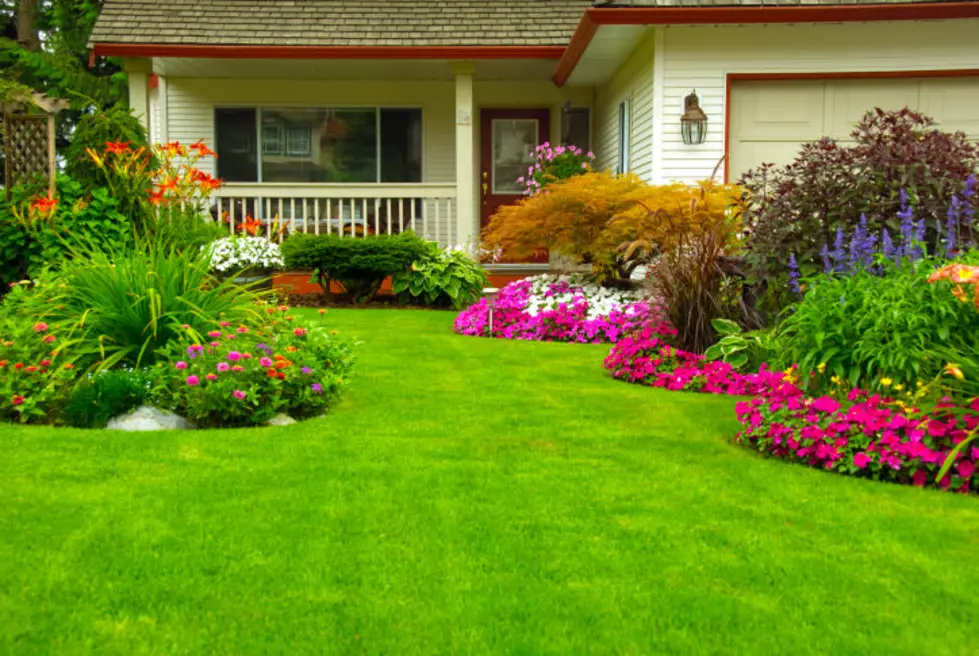 Cheap Landscaping Ideas For Your Lansing Home
can72
I have to say the past winter has not been too bad in Michigan. So excited for spring though, sitting outside and enjoying the Michigan weather is a must when you want to relax after a long day.  So if you're thinking of doing some upgrades around the house for the warm weather now is the time to start.
If you're on a budget,  you don't have to spend too much of your hard earned cash on your Lansing area home and yard. Great landscapes may look pretty costly, but an eye-popping yard can be budget friendly says lawnstarter.com.
Recycle an old watering can, lay down free mulch, hang some string lights and you can create a charming, cozy yard at little to no cost. If you're crafty and good with tools, you'll whiz through cheap DIY projects.
There are many landscaping ideas that will make your home look great on a tight budget. So, get ready for the great outdoors. Let's grab some tools and get started on that yard and front lawn.
You can start by sprucing up your stones up with soft moss or plants, and you'll have yourself an easy to affordable walkway. Perennials may be more costly, but they will save you more green in the long run. They will return with color every growing season which will save you money in years to come.
You may also want to plant some flowers around your mailbox if it is on your lawn, or just in front of the house or porch. Also, I love outdoor lights. A string of lights can turn your backyard into a cozy hangout after the sun goes down. Have fun and happy landscaping.  Barbecue at your house soon, I'll bring the wine.
CHECK THESE OUT: Inflatable Kiddie Pools For Adults
LOOK: Here are 25 ways you could start saving money today
These money-saving tips—from finding discounts to simple changes to your daily habits—can come in handy whether you have a specific savings goal, want to stash away cash for retirement, or just want to pinch pennies. It's never too late to be more financially savvy. Read on to learn more about how you can start saving now. [
From:
25 ways you could be saving money today
]
KEEP READING: Tips To Have The Best Boat Tubing Experience On Michigan Lakes