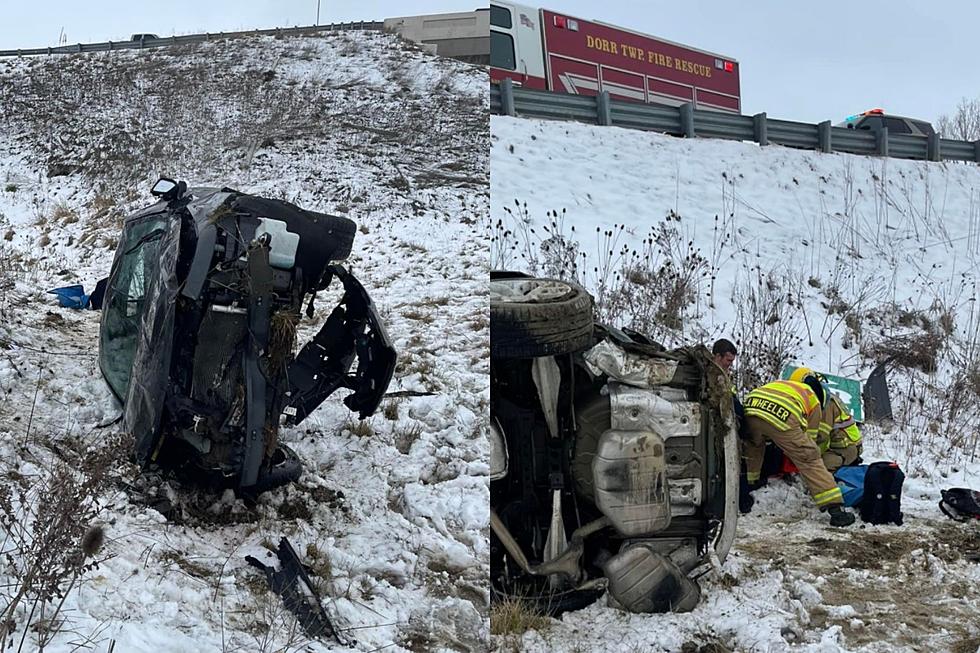 Car Goes Flying Over Southern Grand Rapids Highway
Mike Rodriguez via Facebook
Security footage video out of Dorr, Mich. shows in Dukes of Hazzard form, a car flying over what looks to be part of the highway just south of the M-6 and US-131.
The video I saw was set to the classic Waylon Jennings tune Good Ole Boys to set the Dukes of Hazzard mood. Which gave some levity to the insane sight of a metal machine flying through the air. I originally saw it on TikTok and then saw versions of it up on Youtube as well. I took to the comments to find out more about this crash.
This uploader answered with something we had all been wondering:
Which was a relief to me. That kind of crash this time of year is often fatal. The crash happened on NB 131 at the Dorr exit (142nd st) yesterday.
Apparently, there are dozens of copies of the video circulating on TikTok. The original video was uploaded by @GrumpyGuy21. It includes the real audio from a police scanner calling for Emergency Medical Services from Allegan, Dorr, and Wayland. The dispatcher describes the scene of the accident on U.S. 131 in the Dorr, Michigan area by saying a possible blue Chevy Malibu jumped the highway.
Here's the original with actual audio:
Here we have the Dukes of Hazzard version:
Five Great Places to Ride Your Motorcyle in Michigan