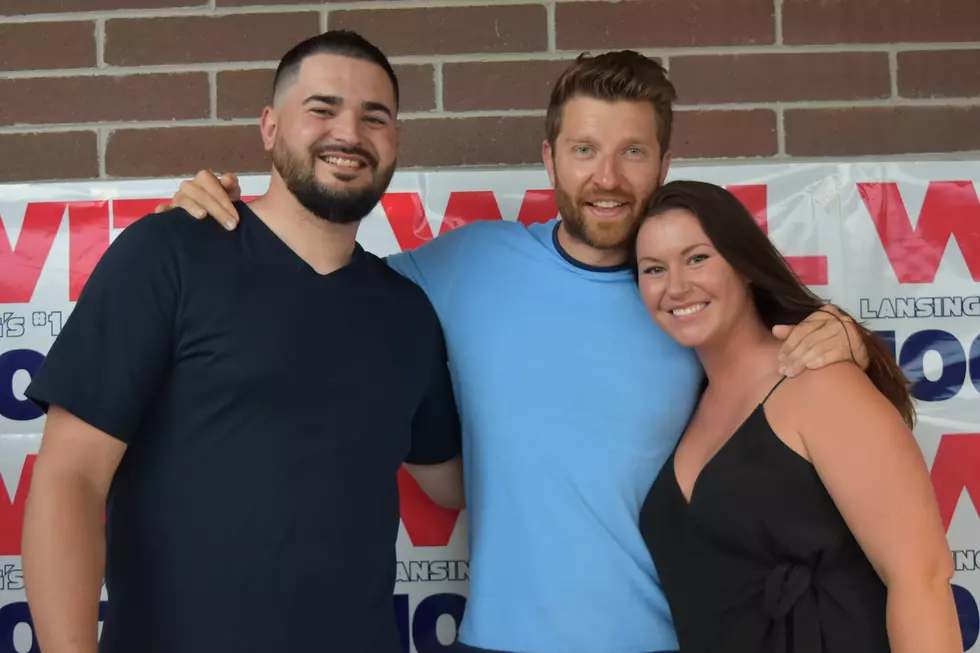 Brett Eldredge Taste Of Country 2018 Meet & Greet Photos
Photo by McConnell Adams
Brett Eldredge Taste Of Country 2018 Meet & Greet Photos
The Taste of Country Concert would never be the big party it is without you, or these fine sponsors who we'd also like to thank:
Your Neighborhood Michigan Ford Dealers, Miller Lite, Williams Asphalt, Metro PCS, The United States Marines, G.A. Hunt, MiEntertainment Group, Haslett East Lansing Dental Health & Wellness, Capital Area District Libraries, Bobcat of Lansing, Sleep Number, Beck's Trailer Store, Roomi, Aqua Perfection Water Systems and Kellie's Consignments.
Check out the photo gallery above of the Brett Eldredge Meet & Greet and be sure to see all of the great photos from our 2018 Taste of Country Concert here on our website.
CHECK OUT THE NEW WITL APP AVAILABLE AT THE ITUNES STORE AND GOOGLE PLAY!**
Listen to Chris Tyler every weekday afternoon from 3pm - 7pm on 100.7 WITL.
Follow Chris on twitter @ChrisTylersays.
Email Chris at chris.tyler@townsquaremedia.com.