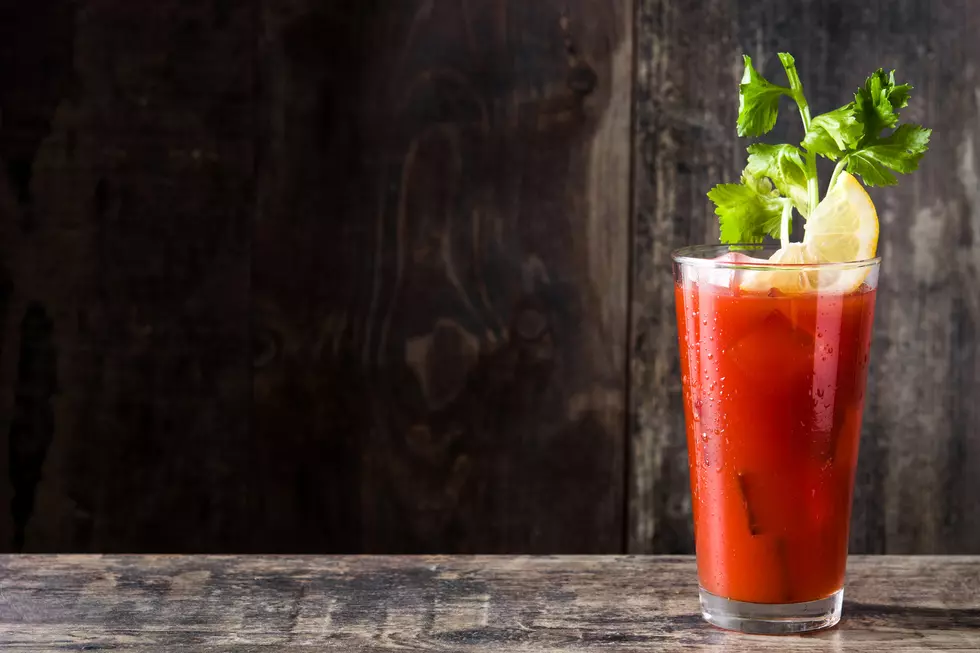 Where to Find the Best Bloody Marys in Lansing
etorres69
A terrible Bloody Mary is the worst. Am I right or am I right? If you know me, you KNOW I
love me a good Bloody. I love tomatoes, I love tomato juice, I love (you guessed it) Bloody
Marys. I'm so passionate about Bloody Marys that when I was living in Detroit I thought
about starting my own Bloody Mary blog because quite frankly, I was tired of drinking
subpar Bloody Marys. I just said Bloody Mary so many times, it's a good thing I wasn't standing in front of a mirror.
Now, let's talk about some of the best Bloody Marys in Lansing. We'll kick it off with Meat Southern BBQ. They have what is called a "Meaty Mary." Need I say more? They use their own VIN #666 BBQ sauce as the base for their mix. It's the perfect mixture of sweet but salty and it's thick but not too thick, ya feel me? And of course, they load it up with garnishes. We're talking jalapeño, a pickle spear, olive, celery, and BACON. I mean, what's a Meaty Mary without some bacon?
Not a fan of the Meaty Mary? That's alright, I got you. How about Michigan Distillery? They
have four different house-made vodkas you can choose from. Who would have thought?
You have your choice of potato, corn, jalapeño habanero, and my personal favorite (not to
be biased), cucumber basil. If that's not enough to get you there, you get to top off your
Bloody with pickled veggies from Horrocks. We're talking about some serious "Sunday
Funday." But be careful, tomorrow's Monday and you still have to make it to work.
Last but not least, Capital Prime's Bloody Mary. Are you hungry? Cause this thing is a
SNACK. They have a build your own Bloody Mary bar on Sundays from 10-3 PM; you're
welcome! You choose your vodka, your four garnishes, and off ya go, living your best life.
Don't like Bloody Marys? Well, more for me. Cheers!
Enter your number to get our free mobile app
MORE: 10 Unusual Foods You Should Try Pickling