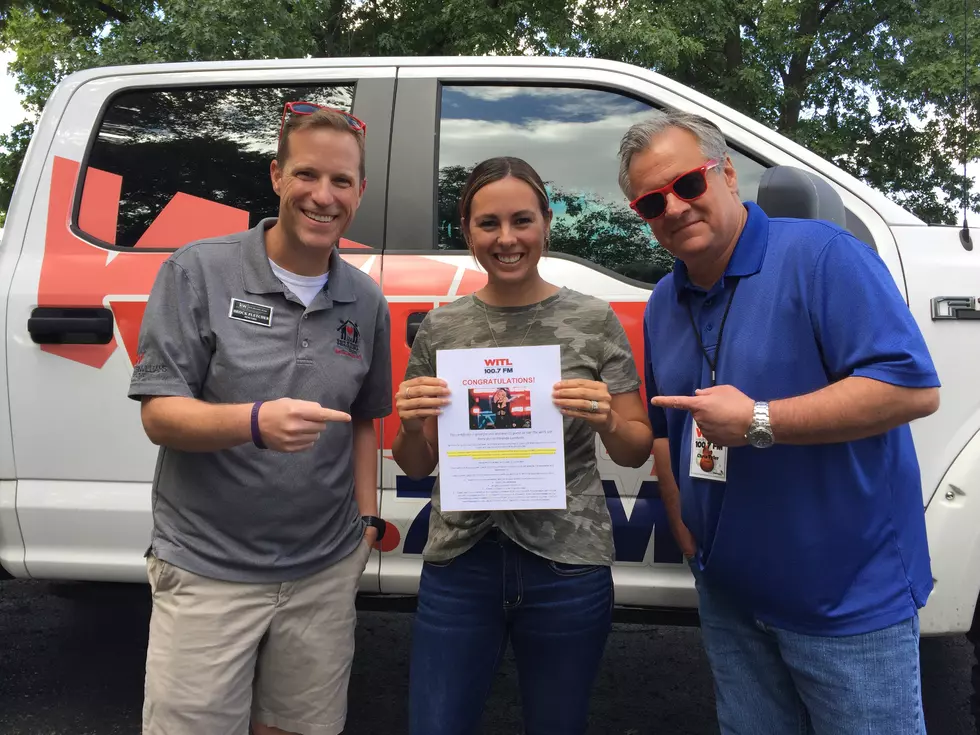 Another WITL VIP Party Bus To Miranda Winner
Photo by Theresia Kurkowski
We had a terrific time at Hawk Hollow on Saturday as we took part in "Swing By & Say Hi."
The event is in its third year and it's put on by my friend Brock Fletcher and The SELLING Team at Keller Williams Realty. It's Brock's way to not only say "Thank You" to his clients, but it extends beyond that to everyone in the community who wants to come out, bring their guests and family and not only enjoy a round of putt putt but lunch too. All for free.
This year was made even more special as Brock invited us out to the Little Hawk Putting Course and bring with us a pair of passes to give away to the WITL VIP Party Bus to Miranda Lambert with Dean Trailways. Lots of people came out to the event and also got signed up for the trip and show on September 19th in Grand Rapids. Remember that someone on the party bus and their guest will win passes to meet Miranda Lambert, too.
The name of our winner at "Swing By & Say Hi"? She's Miranda from Portland.
Don't forget that Brock and The SELLING Team have yet another pair of passes for you to win a spot on the party bus. Get signed up here and check out the gallery above from "Swing By & Say Hi."